Wahanda (the Spa and Wellness people) got in touch to let me (and you) know about this year's Wahanda Advent Calendar Competition with over £10,000 worth of prizes to give away.
At least one lucky winner a day stands the chance of winning from a range of prizes including: Spa Breaks, Christmas Gift Sets, Spa Days and gift vouchers.
Log on to the site every morning from the 1st December to get your entry in.  If you're a forgetful old soul like me, sign up for a daily email reminder.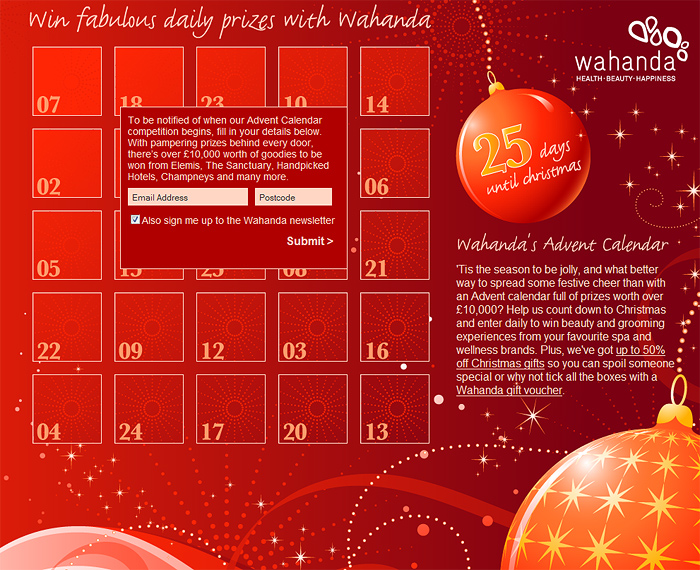 I love advent competitions and have a little folder full of my favourites that I visit every day in the run up to Christmas.
…and talking of advent competitions….
keep an eye out over the next few days for the announcement of…
The Lipglossiping Xmas '09 Advent Giveaway.
'Citing!