I know you shouldn't love something for the packaging.  It's shallow, meaningless and downright silly.  But I do love these SpaRitual polishes in particular for their packaging.  The rubberised handles with built-in grips, curvacious bottles that kinda remind me of ancient urns or something.
Inconsequential in the grand scheme of things but I guess it's those little touches to a brand that set them apart from the rest.  That and the fact that these aren't shatter top coats right? 😉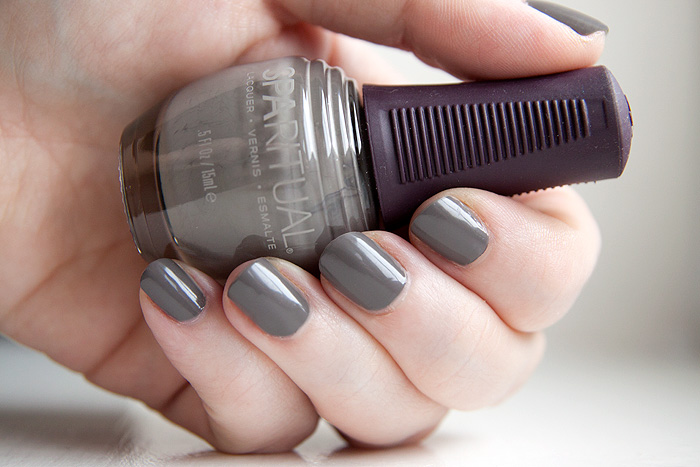 Pebble is a beautiful grey with just a hint of brown.  Not enough to make it a taupe… but enough to warm it up a touch.  The above swatch shows three coats but you could get away with two thicker coats as the coverage is more than acceptable as was the application.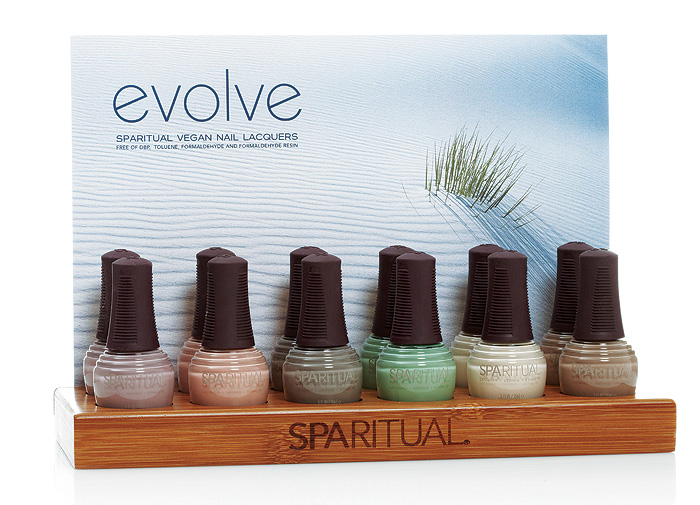 L-R: Native Rock, Sacred Sands, Pebble, Moss, Driftwood, Twig
It's a very laid-back Summer offering with no brights in sight but the Driftwood and Moss look particularly interesting.
I was also sent Native Rock from the new collection which I'll show you later in the week. Are any of the shades from the new Summer collection catching your eye?
SpaRitual nail polishes (£8.50) are available to purchase directly from the SpaRitual website and spas/salons.