I may not be the internet's biggest fan of the Rimmel Lasting Finish "Kate" lipsticks… but don't let my thoughts stand in the way of a good bargain, hell… I might even give them another try myself at this price.
What price?  Well, they're priced at £5.49 each in Boots and Superdrug, so…
How does £1.99-a-piece sound?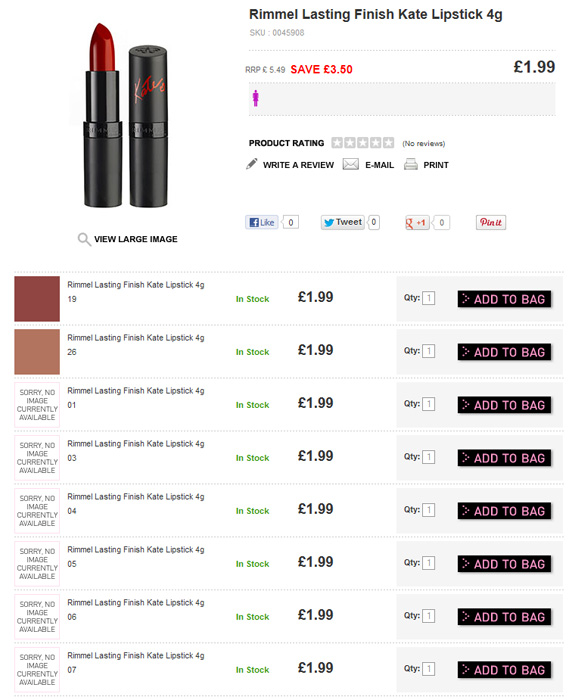 Unhelpfully, there's not much going on in the way of swatches but that's nothing a good Google can't fix.  Here are links to a few of them, via one of my fav lip-swatcherers: beautyswatch1, beautyswatch2, beautyswatch.
Are any of these catching your eye?  I can't help but admit that I'm tempted by "04", not that I should be… what with it finally being Spring n'all.
European ladies can also join in the fun with fairly-priced international shipping.  Who said Sundays are boring?
Rimmel Lasting Finish "Kate" Lipsticks are currently priced at £1.99 each, online from Fragrance Direct.  Tempted?
* don't forget that Fragrance Direct also have the rather brilliantly-priced Dainty Doll leftovers up for grabs too (go for the blushers, gooo for the blushers!!)