I don't like sheer lipsticks.  I don't like sheer lipsticks.  I don't like sheer lipsticks.  Said the beauty blogger from 2009 until now.  In my defence though, I probably wouldn't be that bothered about these were it not for one teeny tiny little detail that I just can't ignore.
They give me plumpity lips, where no plumpity lips exist.
You see, it's the shine that does it.  Shinier than a penny that's been sitting in Cillit Bang for a month.
It's not a frost… don't mistake the sophisticated glimmer for something that the 80s called for (and wanted back).  This is far more sophisticated, understated, and gorgeous than a frost-monster of a lipstick could ever be.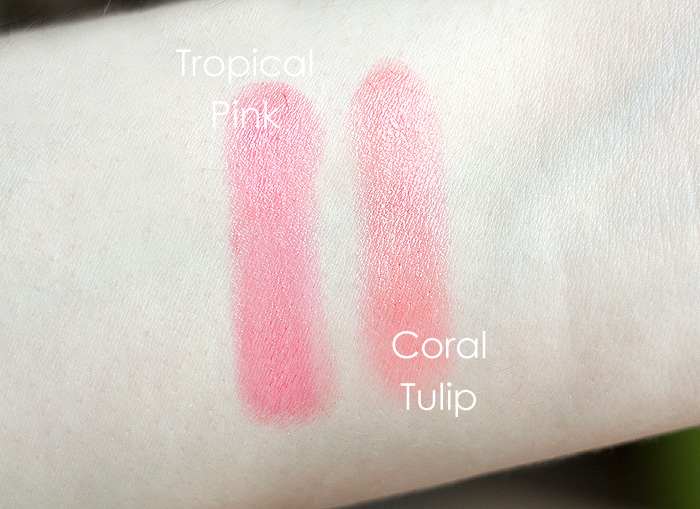 I've got two shades for swatching today and in all honesty, despite the difference in undertone… they're not a million miles away from one other.
Tropical Pink is the cooler toned of the two and reads a little brighter on my lips, the texture is soft and easy to apply but not especially lightweight.  I suppose the best way to describe its texture would be to call it a little "balmy" in feel, with the signature fruity Clarin's lipstick scent.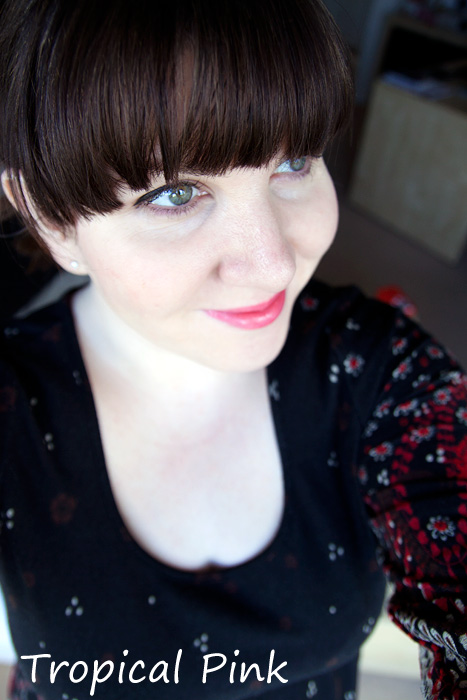 Coral Tulip is the warmer of the two shades, sheer enough to warm up my complexion without looking garish.  Surprisingly, it's my favourite of the two and has pretty much established itself as a holy grail lip product for me over the past week.
Why?  It solves that "pulled-together, goes with every other piece of makeup you own" lipstick demand that every girl should have the solution for.  It's low maintenance and simply perfect.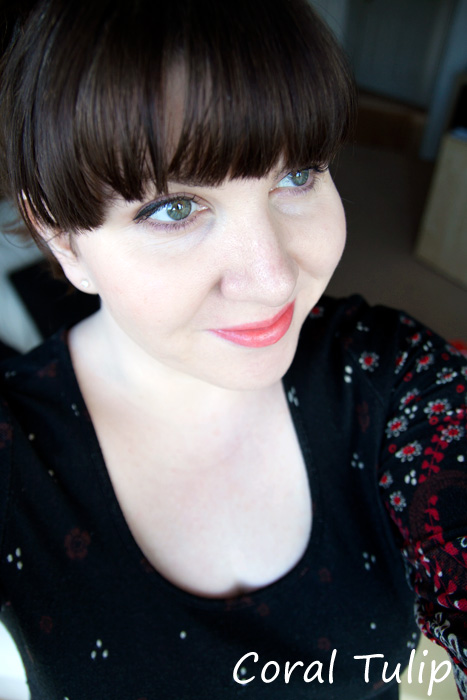 I get around 4-hours of wear from these before the inevitable fade which leaves behind a scattering of microglitter (non-gritty).  Even when the colour is gone, the impression of fullness remains and because of this… I am completely, totally and utterly smitten.
Clarins Joli Rouge Brilliant Sheer Shine Lipsticks are priced at £18 each and will be available on counter and online at clarins.co.uk next month.
* press sample
if you liked this post, don't forget to check out my subscriber options, here