Help, get me a Nanny!
My beautiful little girl was up at 5am this morning, team lark all the way.  I am exhausted, I have 5 million Christmas Cards to write and post, 7000 presents to purchase, approx 3000 posts to write and instead I'm playing with my Dior Holiday 2009 Collection.  At least I have my priorities straight right?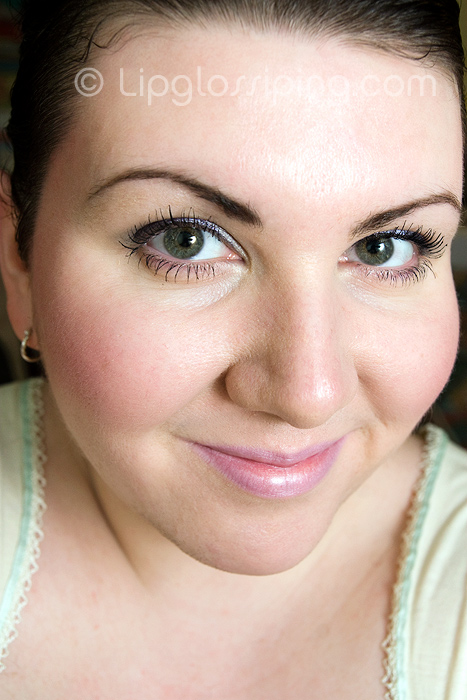 Thanks to the fact that it's now DARK in England all the freakin' time (who shifted Europe 500 miles closer to the North Pole without telling anyone) I have to rely on my flash gun more than I'd like.  Which makes for crappier, starker pictures and washes out the makeup a bit.
Also, thanks to my hooded eyelids… you can only actually see the eyeliner… *whistles and wonders why she bothered*
~ Lips are BarryM Lip Paint in Lavender
~ Cheeks are The Body Shop Trio in Cool Dusk
~ Eyelashes are Rimmel Sexy Curves & Mavala Double Lash I reckon
Gonna attempt a better photo of the eyeshadow quint/liner… this is rubbish for seeing what they actually look like!