The other polish I received from their Summer 2011 collection is this muted "grurple" called Native Rock, it's somehow softer than any of the other shades of this type that I own.  It's almost whimsical and ethereal, tres beautiful.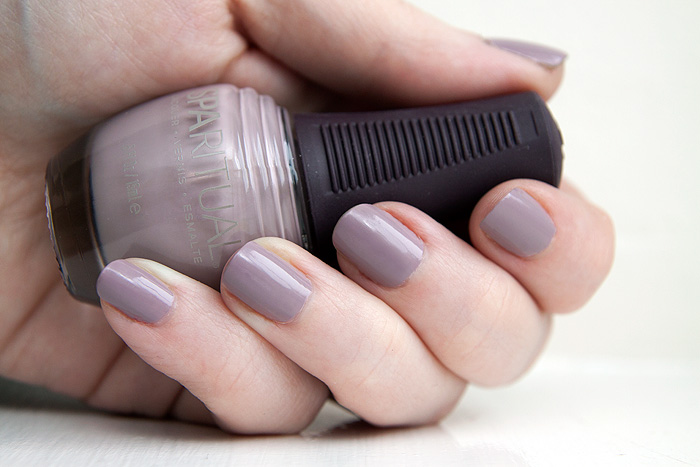 I think it may have a bit too much grey in it for some skintones to wear with success but I'm not complaining on mine!  The above photo shows two coats and although it looked like complete coverage… with hindsight, I think I could have gone for a third.  The photo shows it looking just a little thin in places.
Application was dreamy and longevity average.  Another solid release from SpaRitual.
SpaRitual nail polishes (£8.50) are available to purchase directly from the SpaRitual website and spas/salons.