I haven't explored Burberry's beauty offerings before… I'm not really sure why but having seen this Spring/Summer's campaign images – I think I've been given that much-needed push in the direction of Harrods.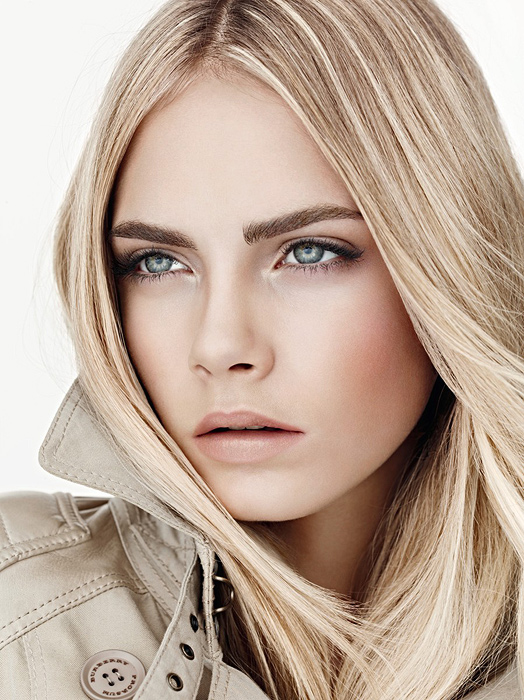 Le Sigh.  A girl like me can only dream of brows like that.
The Burberry Spring/Summer 2011 collection is online and counter now and adds 3 new Light Glow Blushes and 3 new Lip Covers to the permanent line up.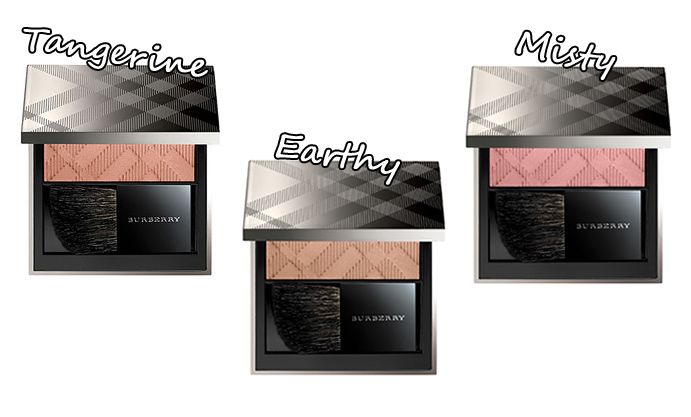 The new blush shades shown above, from L-R: Tangerine (#6), Earthy (#7), Misty (#8) – £29.00 each.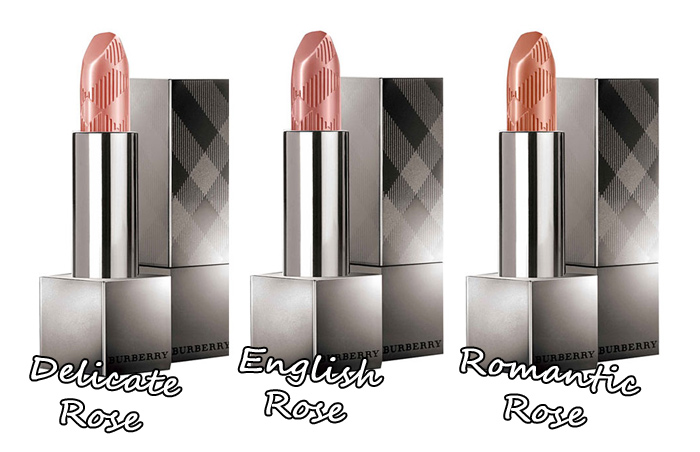 The new Lip Cover shades shown above, from L-R: Delicate Rose (#22), English Rose (#23), Romantic Rose (#24) – £22.00 each.
"I wanted the Spring Summer 2011 runway collection to be a fusion of the classic trench coat and the biker jacket.  As with all the Burberry shows it's this kind of relaxed feeling that you've thrown something on over something very precious.  I often describe the Burberry girl as someone who has this dishevelled elegance; she's incredibly elegant, but she's also very relaxed and comfortable in herself.  It's a very, sexy, confident girl" – Christopher Bailey, Burberry Chief Creative Officer
Can you see anything even remotely dishevelled in those beautiful campaign images featuring Cara Delevingne?  If Christopher wants to see dishevelled, come round my house at 7.15am on a Monday morning.  I've got more dishevelled than he could handle.
Also set to go on counter from May is a collection of nine new Lip Covers with a "gelled" formula described as an everyday shine that reflects the "dewy glow of the British rain followed by the gentle glow of the sun".  Or as I'd call it… "crap weather".  Dodgy descriptions aside, I'm loving the sound of a "gelled structure" and look forward to seeing them!