Am I talking about the new Chanel must-have?  Perhaps a little something-something from La Prairie?
NO!
It's none ofther than Lady Lamb herself, FINALLY making that long journey from Down Under (check out those lips and lashes!)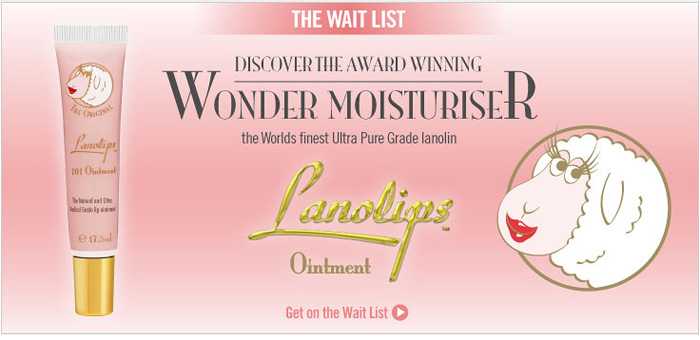 Basically… what I'm saying is… the time has come!
You can now pre-order your Lanolips online from VictoriaHealth!
If you don't know what the hell I'm getting so excited about (where have you been?), I first mentioned the brand back in the beginning of March.  If you wanna have a read of my thoughts, click here.
You can also follow Lanolips on Twitter and Facebook.