ON the 15th January, Garnier released the long-awaited update to their original Eye Roll-on which has accumulated fans across the globe.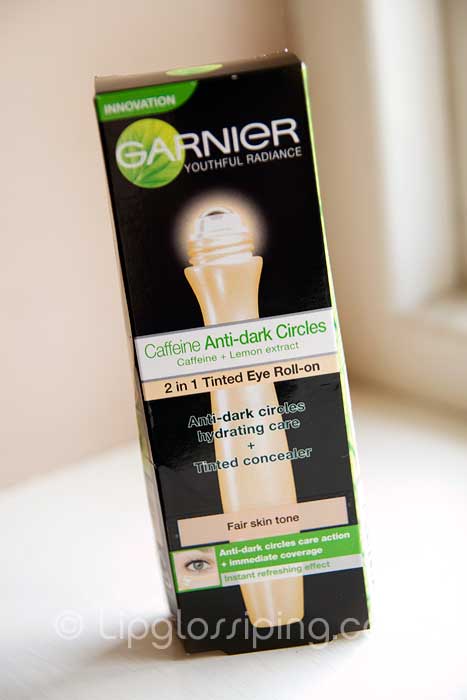 Garnier 2in1 Tinted Eye Roll-On.
I don't count myself a fan of the original non-tinted version. Despite finding it refreshing and a pleasing object to use, I just didn't notice enough difference to justify a £10 price tag.  I was sent the new tinted version last week and have been excited at the prospect of a comparison!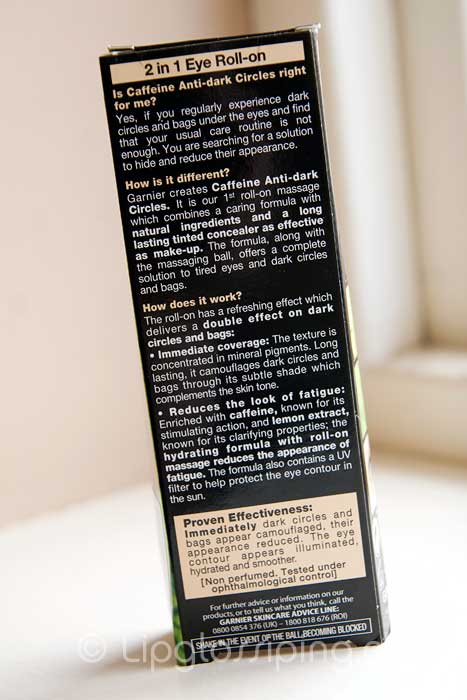 I don't have a particular problem with eye-bags, but dark circles are pesky nuisances that appear frequently thanks to late nights and early starts and concealer in that delicate area is something tricky to get right – especially on-the-go.  I've used many products and am currently favouring Bobbi Brown's Creamy Concealer Kit (kindly gifted to me by LondonMakeupGirl) – it's a fantastic product, but it's not something I could use to touch-up with during the day.  I'm also not a fan of YSL's Touche Eclat, I hate how it photographs and think it's a particularly overrated product.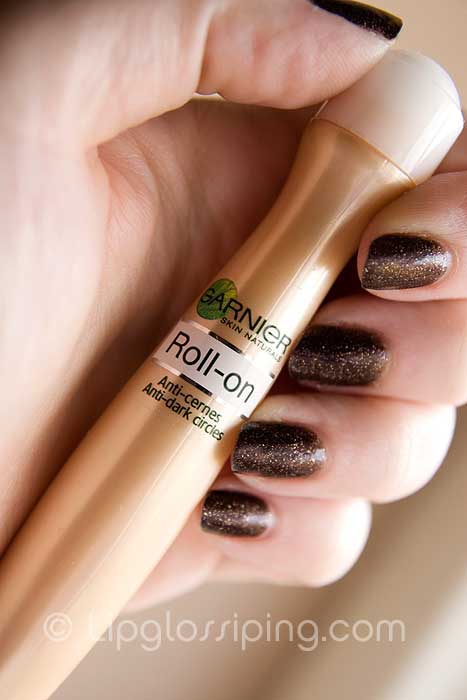 Like it's counterpart, Garnier's 2in1 Tinted Eye Roll On, comes in a purse-friendly tube, ergonomically shaped to fit comfortably in the palm of your hand.  It promises two things:
1. Immediate Coverage

2. Reduce the look of fatigue
Well, does it deliver?
Yes and Yes-ish…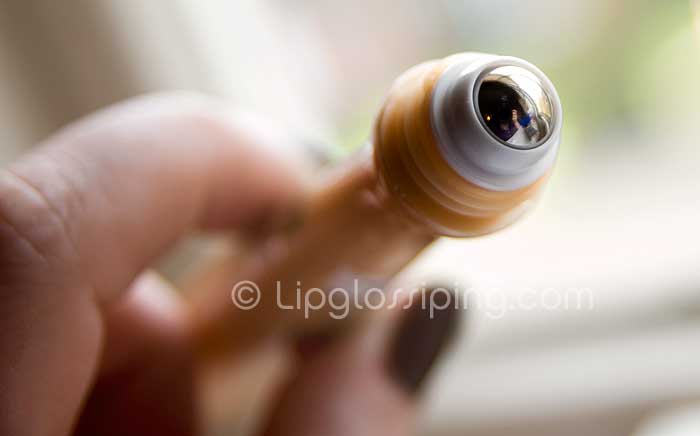 It has the same roll-on application system as the original.  That roller ball is a joy to use, it's smooth… never drags and is cooling to the touch.  Innovation at it's absolute best.
It delivers a steady stream of product and in my (limited) experience, hasn't blocked or clogged on me.  I put the original version in the fridge in the Summer for an extra-cooling experience, but I'm not sure how that would translate now that it contains coloured pigments.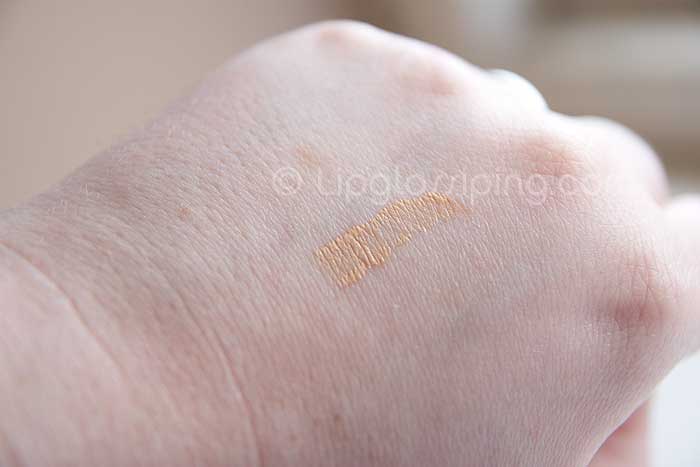 Available in 2 shades: Fair and Medium, I received it in Fair.
As you can see, it's a little darker than my (very pale) skin tone and a bit warmer aswell.  It claims to be able to "perfectly adapt to your skin tone"… I was unconvinced upon swatching.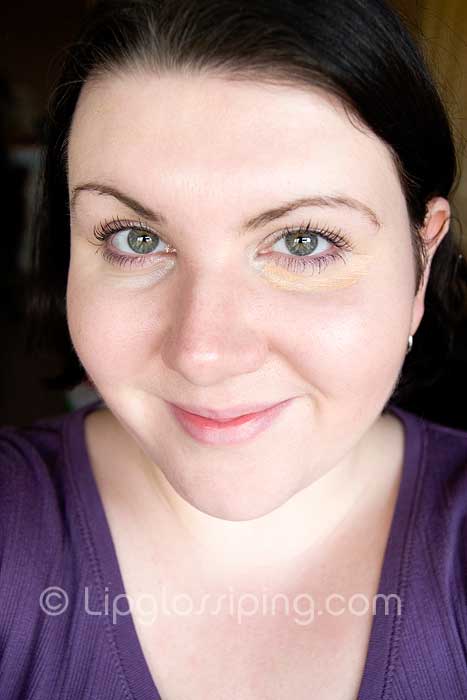 Once rolled onto the eye area, it looks a better fit.  It blends easily and smoothly.  I use my ring finger to blend gently, I want to blend it with my skin… not rub it away!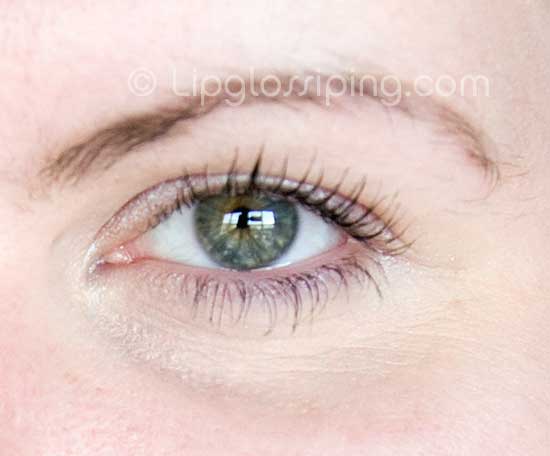 Once blended, I'm pretty happy with the effect.  I don't think it will replace my Bobbi Brown Creamy Concealer Kit (which is more heavy duty) – but I'll definitely be carrying this in my makeup bag for touch-ups throughout the day.  It needs precise blending on me thanks to being a little too warm for my skintone, so I wouldn't dare use it without a mirror… but I'm always gazing at my reflection in various shiny objects, so I'm sure I'll be ok 😉
Oh, also! Very important and hugely positive.  No creasing!  I even layered it for more coverage and didn't notice it seeping into the fine lines at all.  It has the same cooling effect as the original, but I still don't notice any significant hydration of the area or anything that would suggest I've had 14hrs sleep… maybe I just need 14hrs sleep?
This is currently a Boots exclusive in the UK. Get it online here, priced at £9.99