A cheapie I picked up from the clearance stand at Sallys (anyone else make a beeline for that little stand?)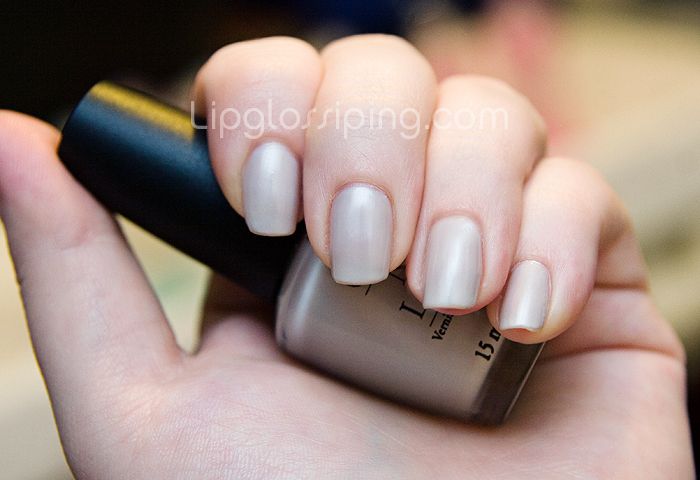 Moon Over Mumbai was released as part of the OPI Indian Collection and was one of the first ultra light greys on the market.
It's a very pale cold grey with a slight shimmer.  I'd call it a pale pearl grey… very lovely!
It's unfortunately (for me) rather sheer.  The above shows 5 coats and it's still not fully opaque, although close enough.  Longevity is VERY good though… 5 days and counting with no top coat! (I'm so lazy)
Are you a fan of greys?