This post is for the lovely Ann who requested a swatch of my new Chanel Ombre D'eau in #757 Splash when I picked it up.
As of yesterday, I own four Ombre D'eau.  I'm sure I'm missing one… I felt quite cheated when I opened my cream eyeshadow drawer and pulled out only four.   I hope the hoover hasn't eaten it.
Anyway, this is my small (but perfectly formed) collection of Chanel Ombre D'eau Liquid Eyeshadows.  Incase you're wondering just why in the hell I would have a 'cream eyeshadow drawer' the answer is simple: they're quick to apply and I want to be able to find them quickly when I'm in a rush.
Eminently sensible I reckon…
…I can see Mr. L loitering in the outer periphery of my vision raising an eyebrow at me.  He's also sobbing.  And holding a piece of paper… some kind of bill.  Ah.  Credit Card.  Whatevs.
Where was I?  Oh yeah…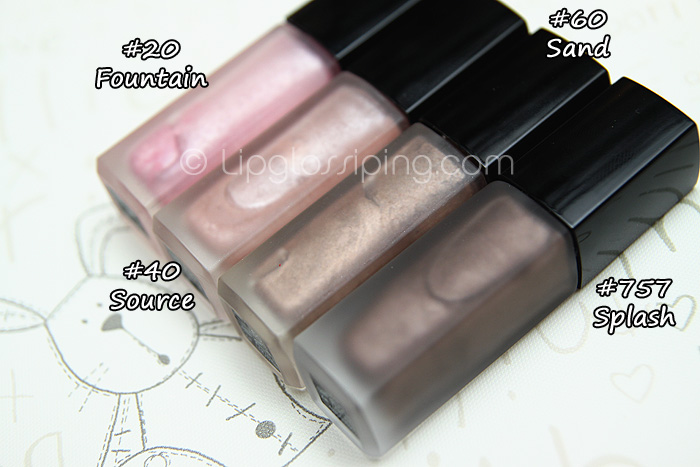 Now… depending on your take on neutrals… you're either going "ooooOOOoooOOOoooOOOh" or you've already left this page for the next blog on your work-skiving agenda.
See, most of my creams/liquids ARE fairly neutral… we're linking back to that whole quick to apply thing innit?  I'm not gonna get something that takes a matter of seconds to slick on my eyes for that alive polished look and then get it in some funky colour that's gonna take me 30minutes to decide which lipstick won't clash.  There is method in my madness.
Swatches?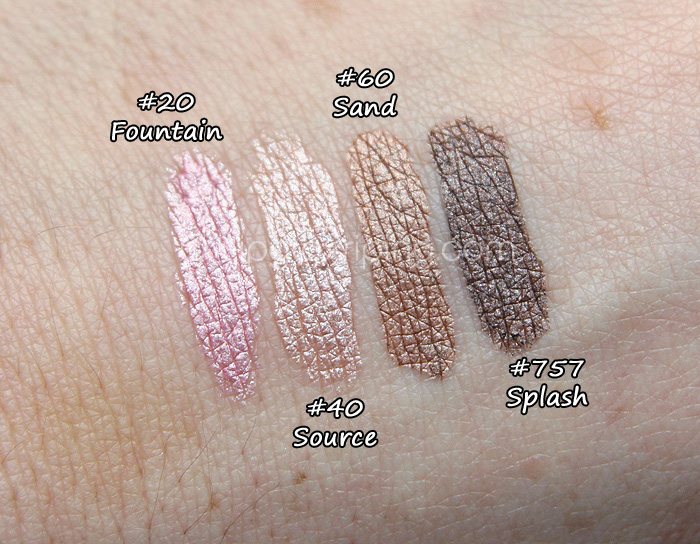 My least favourite is #20 Fountain, it reminds me of a big poofy satin pink wet-look prom dress.  If you're over the age of 14 you're not allowed to buy it because everytime I blink, I'm reminded of what my eyelids are gonna look like in 30 years time.  In matte shadows.  Do you get my drift?
My newest acquisition there on the end (right hand side) is #757 Splash which hails from the newly released Chanel Christmas/Holiday Collection… it's beautiful and you must get it.  Sell your grandmother and the rest of your makeup to fund it.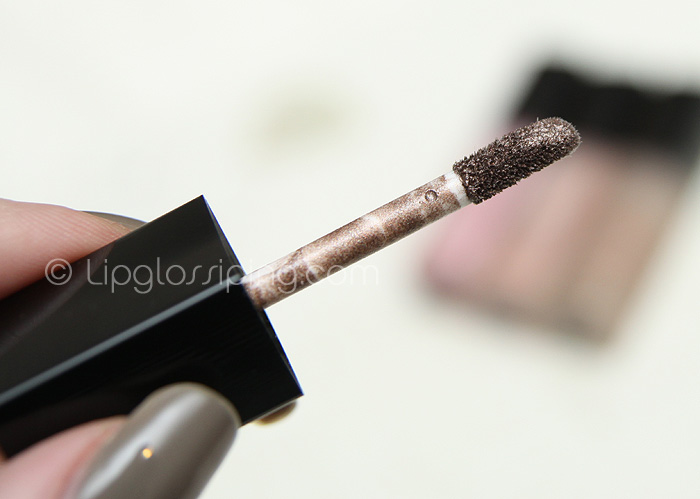 And you'll probably have to… 'cos these are stupidly expensive.  Well, not "stupidly"…. because as the owner of four of the blighters that would make me very speshul indeed and I'm not admitting to that.
£21.50
That's heaps overpriced isn't it?  I think so…
They do last a long time… but then, so does a bloody normal eyeshadow…
Ah get it, don't get it… what do I care?