Having spent the afternoon skirting around the possibility of knuckling down and doing some actual work, I was indulging in one of my favourite evening procrastination activities (online shopping), when looksee what I spotted!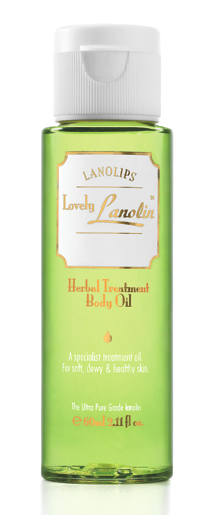 Lanolips Herbal Treatment Body Oil.  Holy mother of all things oily and lanoliny.
If like me, you're a fan of body oils  – you'll be delighted to hear that this one is completely free from mineral oil.  It's a super-concentrate of Ultra Pure Grade Lanolin Oil with extracts of Pine and Eucalyptus thus needing no petro-chemical fillers, note the 60ml sizing which I'm guessing means that a little is destined to go a very long way.  There's just one thing… where's Lady Lamb gone?!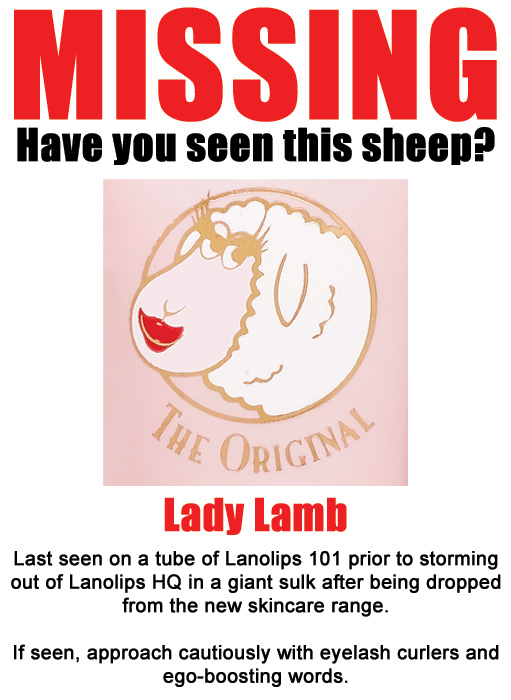 Ok, now I've got that off my chest, back to the oil…
I personally apply my body oils whilst still in the shower over skin that has been wiped with a flannel (not dried) to lock in the maximum amount of moisture.  It's the quickest, least messy way I know of giving my skin a suppleness boost in this icy weather.
Lanolips Herbal Treatment Body Oil is priced at £9.99 and available online now from Victoria Health (who may or may not be harbouring one lady lamb)

Do you use body oils or creams?  Miss Lady Lamb too?