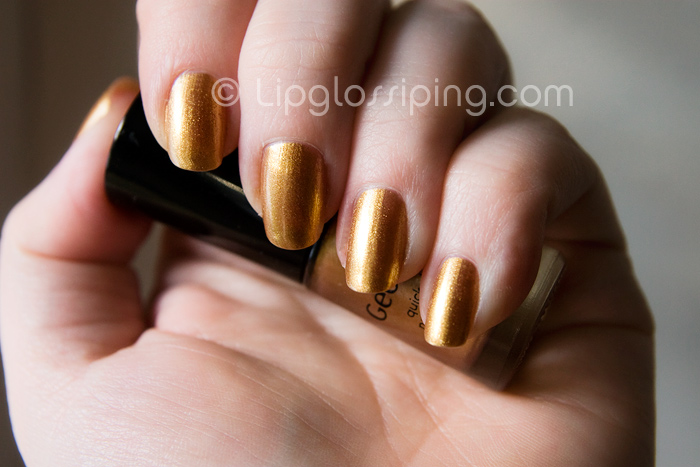 Wowzah!
A lovely metallic gold, this is 3 coats and I was pleased enough with the application.  Another shade that shouldn't suit, but kinda does.
I haven't come across an Asda doozie since that pale blue, but then I've mostly stayed away from those pastelly shades since.
I'm pleased to report that my nails are growing slowly but steadily since stumpgate… but spare a thought for Jo at beautyliciouslove who recently lost a nail (practically the whole thing down to the cuticle – ouch).
I'm gonna try and get the winners post up in the next couple of days from my advent giveaway – so be sure to check back!