One word sums this Eyeko Coral polish up… SUMMER!
No wait, I've got another one.  Longevity.  6 days, no chipping and minimal tip wear.
Application is ok… it's the same as all the other Eyeko polishes, on the thick and gloopy side but not unworkable with a fairly slow drying time.  Top coat recommended.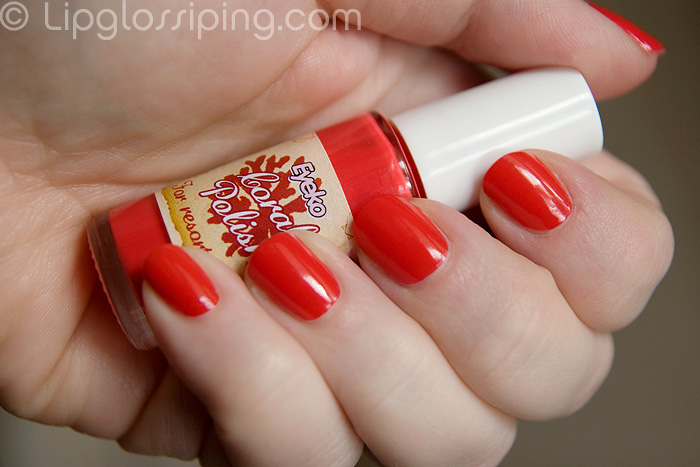 The colour is lovely though, on my short nails it really 'pops' and makes my fingertips look like sweeties!  Or maybe I'm just hungry.
Either way, I like this one lots!  The new formulation is definitely an approvement on the old version.
£3.50 from Eyeko online with free UK delivery and cheap international shipping.