This is another from Mavala's recently released Mystic Collection that I was sent last month.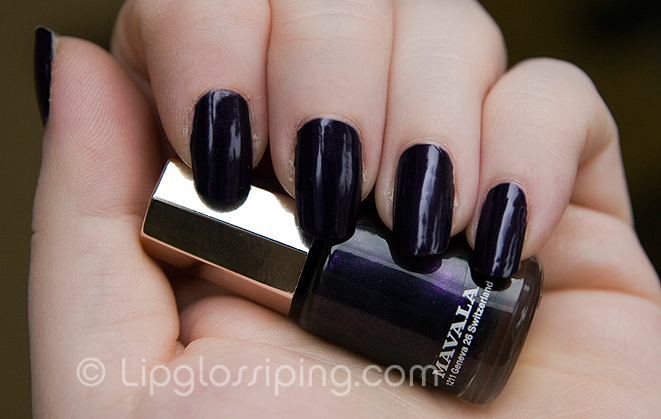 Mavala Black Velvet is a dark purple-black with a very subtle shimmer which unfortunately is more apparent in the bottle than on the nail.
There is a great swatch of it over at HeijastusPinta
I'm in two minds about this collection.  So far, I like how they look individually… but now my nails are getting a bit longer, I think they're a touch vampy for me.  If you have short, well-groomed nails, this would be a great collection for you.
I have two more to show you and I'm gonna hurry them the hell up, because Spring is nearly upon us… and if you give a fig about staying on trend, you might not want to see them 'till next Winter!
You can buy Black Velvet online at Mistrys Pharmacy – £3.95 a bottle.