Question of the Week – Are there any beauty products that receive a lot of hype but don't work for YOU?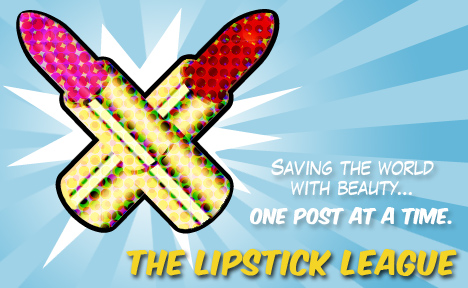 Answer – YES! I'm just about to blog about one in particular… keep your eyes peeled for Monday's post.
Pink Sith – Afraid of commitment? The Perlier 8-piece Mini Shower Cream and Body Balm Set will help you decide on just the right scent for your luxury bath & body needs.
Prime Beauty – discovers three little innocent looking glosses that have a power she can't resist from Votre Vu!
Phyrra – asks, wondering how you can carry your camera in style? Phyrra shows you the Kelly Moore B Hobo bag – the best handbag for beauty and fashion bloggers!
Vampy Varnish – ready to create your Bronzing Wardrobe? Check out all eight of the Too Faced Bronzers and see which ones might suit you best!
we heart this – asks "wanna win a $150 Shopbop gift card courtesy of Nivea? Answer: Duh!
Beauty Junkies Unite – Every day is a summer holiday with these gorgeous new nail lacquers from the new butter LONDON Summer Holiday Collection!
Clumps of Mascara – adores Josie Maran and is happy to see that she's added some shimmer to her products. Look at thaaaat!
Gouldylox Reviews – I'm wondering, where do you prefer to shop for makeup, Ulta or Sephora? Tell me, please!
Lipglossiping – favours the florals this week with a look at four of her favourite violet-noted fragrances.
My Beauty Bunny – Need to get your skin into summer shape? We've got a set of Nourish Organic Body Washes to Giveaway in four delicious scents; Almond Vanilla, Fresh Fig, Lavender Mint and Wild Berries.
Nouveau Cheap – puts the newest jumbo eye pencils from CoverGirl to the test. Come find out if the Flamed Out Shadow Pencils are worth your hard-earned pennies…
Guest Post of the Week, as chosen by Pink Sith – Another Canadian blogger has captured my heart! This time it's Sheila from the *Maddy Loves blog. She caught my attention with information and pictures of the Chanel Fall 2013 collection and kept my attention with her great selection of reviews.