A gorgeous, vibrant shade shot through with a sophisticated glitter.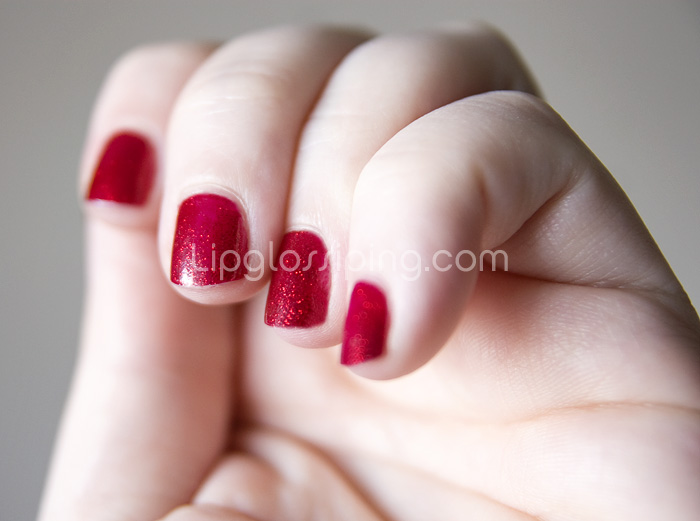 This polish is fantastic and would easily make it into my top 10 list. 
It's a lush cherry red that I can't stop looking at!  It goes on smoothly and evenly.  The texture feels a little gritty thanks to the glitter, but it's nothing that a sweep of top coat wouldn't fix. 
The above image shows 1 coat(!) after 4 days of wear.  There is very minimal and even tip wear.  This is my first experience with China Glaze polishes and I'm so impressed by the formula of this one, I'm looking for more!  Anyone care to share their favourite CG polishes?