A few months ago (read 5… yeah, I'm slacking), I started trialling Mavala's Double Lash that I'd picked up in an effort to improve the condition of my eye lashes which had been breaking and looking a little sparse ever since giving birth to my daughter.
Anyway, how did I get on?
Here's how my lashes looked back in October: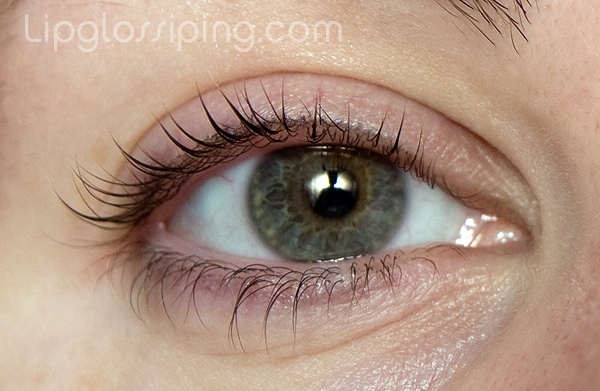 …and here they were when I finished the trial at the end of December: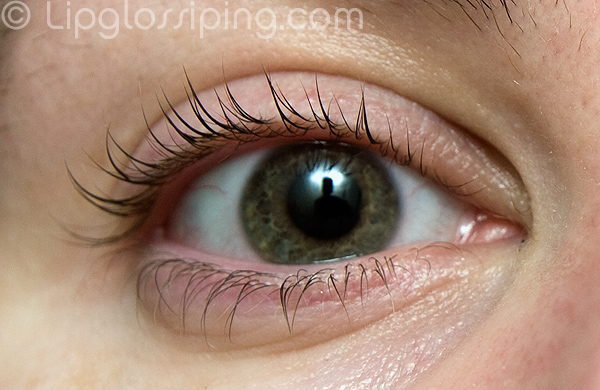 I applied Mavala Double Lash every night as directed for around 10 weeks.
They say:
Eye lashes are an essential element of face beauty. Double Lash contains proteins which strengthen, cover and protect the lashes allowing them to become healthy, long and resistant.

It is the natural active ingredients in Double Lash which stimulate growth of the lashes giving them a lovely luxuriant and silky appearance.
I think I see a teeny bit of difference if you use my eyelid crease as a benchmark.  I felt on occasion that my lashes were longer and thicker (particularly when I was wearing mascara) but I just wasn't convinced that I couldn't attribute at least some of those feelings to plain wishful thinking.  Unless there's a significant difference with things like this, I think it's pretty tricky to judge.
I didn't experience any irritation using the product, and it literally took seconds to apply each evening.  But, I guess the crux of the trial can be summed up with this simple observation… I haven't bothered to repurchase it.
Mavala Double Lash is available online priced from around £8.50
Tell me, do you see any differences?