Despite having lived through all but the first year of the 1980s, I struggle to think of myself as a child of those iconic years.  Perhaps we don't become acutely aware of our surrounding popular culture until we hit our double-figures or start secondary-school, either way… I definitely relate more as a product of the 90s than the decade of power-dressing, boom-boxes, and very, very large shoulder pads.
However, were I to need any kind of instant appreciation for those 10-years preceding my cultural awakening, Clinique have provided this in the form of Calyx*, their new fragrance that hit counters last month.
I say "new", but there's an interesting story behind Calyx, originally an old Prescriptives scent.  Now, my memories of the brand Prescriptives are fairly limited, they were a company already on their way out as I was only just beginning to get serious about the cosmetics that lay beyond my local Boots and Superdrug.  Anyway, to all intents and purposes, Prescriptive's Calyx was a hugely popular fragrance which achieved cult-status, nay, notoriety… particularly – of course – once it had been pulled from the counters.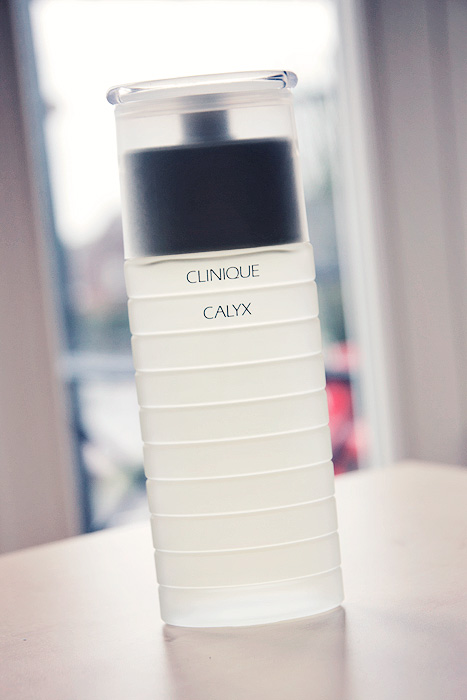 When it was originally launched, Calyx stood out like a beacon of light, a fruity-floral among an army of heady and downright brazen scents including the likes of: Poison, Opium, and Obsession that the 1980s were famous for,  Calyx was the fragrance that offered something for those who were craving a different olfactory experience.
Operating under the same Estee Lauder Companies umbrella, Clinique have now relaunched the iconic fragrance with a much wider distribution, remaining faithful to the original's notes and exhilarating freshness.  Calyx is a mood-setter; An uplifting, ignore-me-if-you-dare type of fragrance that throws a tart fruit-bowl in your face, mouth-wateringly juicy and gourmand but not in the recognizable (read: overdone) berries and vanilla kinda-way.
There's no creaminess here, instead it's all about revitalisation with a citrus kick up the arse, you know… that one you were crying out for when you dragged your weary bones up for work this morning.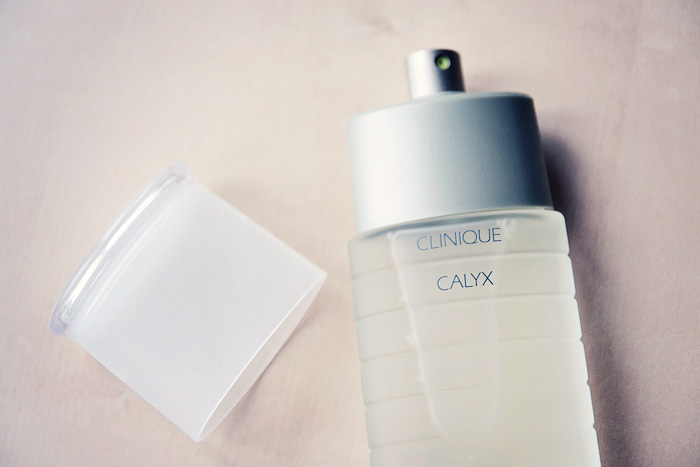 As you first spritz Calyx onto your skin, you might worry that it will never settle down.  That instant gratification of grapefruit, and all those other slightly-sour fruits are great for breakfast, but you don't want them for lunch, dinner, and supper too right?  Well, worry not because Calyx isn't a one-trick-pony after all.  It takes about twenty-minutes for the florals to come to the fore on my skin, and when they do… I get mostly Lily of the Valley and a bright sense of cut grass on a sunny day.
The verdant qualities of this perfume leave me feeling clean and well-groomed… dispensing an impressive but not too overwhelming sillage with a long-lasting hold on my skin's chemistry. Calyx will be too crisp for some, simply too sharp and fresh… but if you're looking for a truly "happy" scent, something that will carry you along with its composition, do take a sniff the next time you're passing by a Clinique counter.
Clinique Calyx is available on counter and online now, priced from £46 for 50ml.  Also available in 100ml.
* press sample
 if you liked this post, please don't forget to check out my subscriber options, here