Barbara Cartland is wearing this shade on her toes up in Heaven.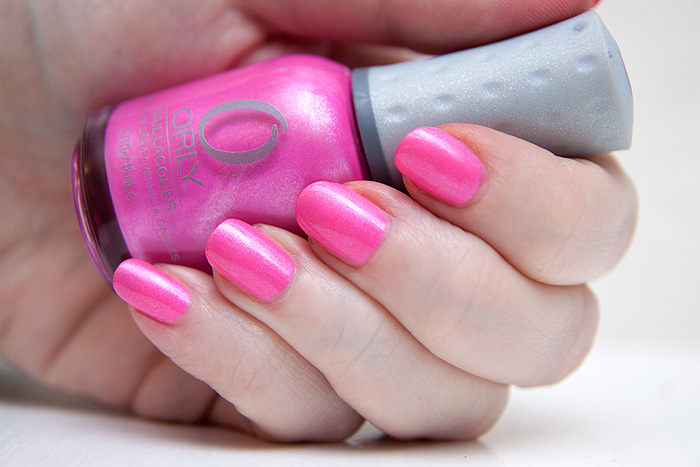 As flashy as a silver tiara and as pink as a poodle dipped in a vat of candyfloss.  Orly's Flirty* is unashamedly girly and a sparkling pink for Summer.
The above swatch shows two coats finished with a quick dry because it was a touch slow-drying.
You can buy Orly online at BeautyBay.com but they're currently out of this shade, so try somewhere like Beauty4Nails instead.
Are you a PINK girl?
* press sample