So… about a month ago, I ordered some Daniel Sandler Watercolour Blush samples online… unfortunately, they took flippin' ages to turn up and by the time they did, all but one of them had dried out.  Thanks Royal Mail – so. not. cool.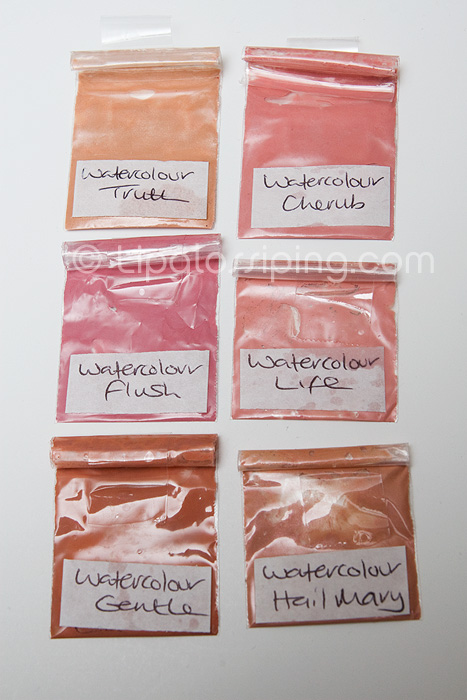 I chose the 6 shades shown above and paid £2.95 for p&p, this sample offer is only available within the UK but it's a great way to get an idea of which shades would best suit your skintone.
Anyway, when they arrived… I used my Liz Earle Instant Boost Skin Tonic to revive them which worked an absolute treat!  I thought I'd share some swatches so you can get a better idea of how they look applied.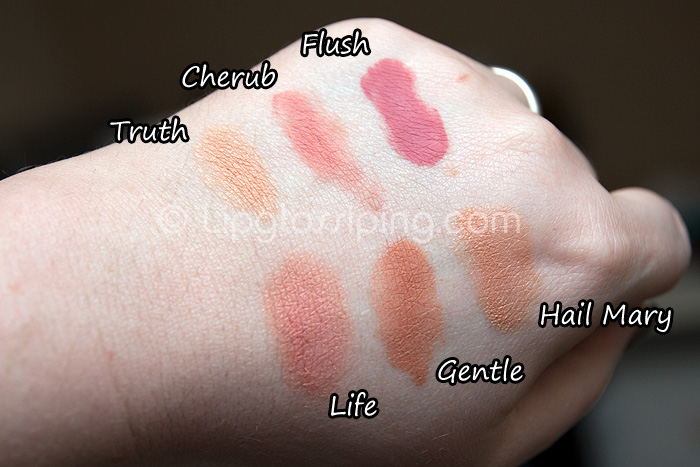 As you can see, they're pretty pigmented!  A little definitely goes a very long way.
Here they are applied, hopefully it'll give you a better idea of how they look once blended… I've also included the official colour descriptions for clarity.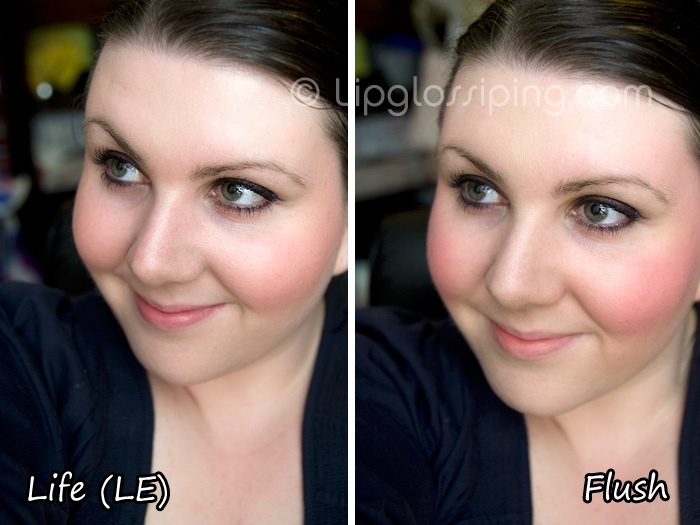 Life – A delicate, fresh pink shade as fresh as the bloom on a baby's cheek. Wonderfully sheer with delicate highlights of shimmery pink make this perfect for any woman, any skin tone.
Flush – You will look naturally flushed with this Watercolour. The ultimate, timeless shade that will knock years off you. Used on lips it will give you that bitten lip shade that Hollywood 'A' listers love. Great for fair to medium skin tones.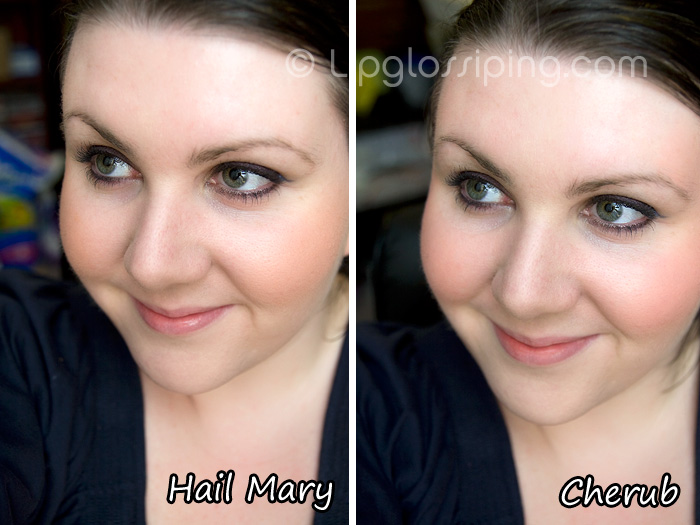 Hail Mary – A peachy, delicate and shimmery shade ideal for fair to light skin tones.
Cherub – Our Number One Best Seller. A delicate sheer, pastel pink that's perfect for fair to medium skin tones that want the daintiest, youthful flush of colour.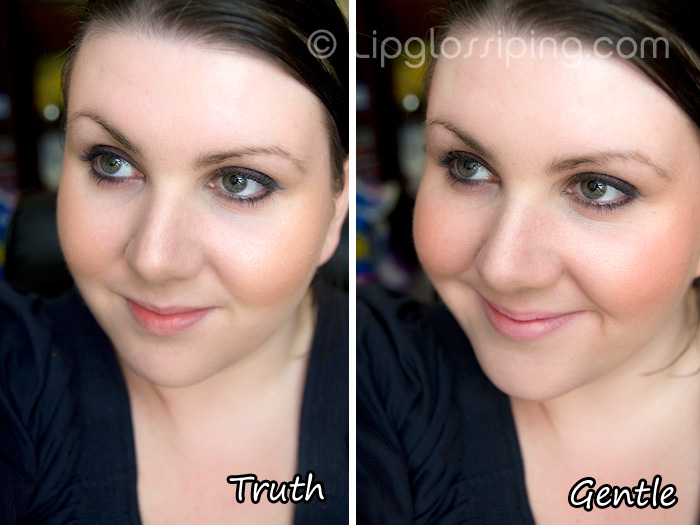 Truth – A barely there nude, peach shade with flattering highlights of peach and silver to brighten very fair skins. Perfect for fair to medium skin toned ladies that get high colour. This shade won't make you look hot and bothered. In fact, it will help disguise hot flushes.
Gentle – Think Uptown beige mixed with some pretty peach and you've got this classy shade down to a tee. This expensive-looking, sheer, nude shade makes a face look Chic and chiselled. Perfect for fair to medium skin tones.
.
What can I say about the product?  Well, not much more really… I wouldn't like to review them as is because by the time I'd received them… the formula had obviously been heavily affected by transit.  First impressions are good though and I hope the colour swatches are useful to anyone in the market for a new blush obsession.
I think my favourites are Life, Cherub and Truth… though Truth perhaps looks a little too warm against my skintone.
Have you tried these?  I know they're having a bit of a resurgence in popularity at the moment.  I first heard about them a couple of years ago thanks to a Cosmetic-Candy haul and they've been on my "should try this sometime" list ever since!