This pretty caught my eye during that mind-numbing lull between Christmas and New Year.  I was browsing through the beauty stuffs in my local John Lewis, knuckles dragging the ground 'cos I couldn't find anything I really wanted, when all of a sudden an angel appeared beside me and thrust this tiny bottle into my hand*.
* this may not have actually happened
Anyway, here's Mavala Platinum Marble, it's quite nice no?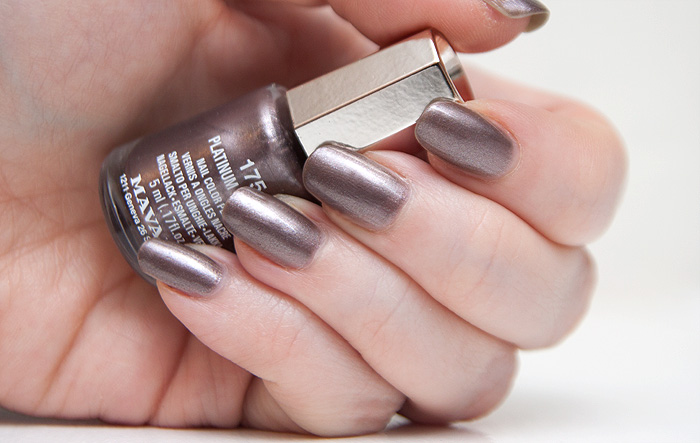 I'd describe it as a silvered taupe with a pearl-shimmer finish – it's heading in the direction of frosty but minus the brushstrokes.  It's a very pretty work appropriate shade that took three coats to achieve full opacity on my nails.
Currently priced at a bargainous £2.99 over on BeautyBay (I paid £4.10 for this one instore).
What are you wearing on your nails today?