Rock Cakes were the first thing I learnt how to make at school, crunchy on the outside, soft and crumbly on the inside.  This quintessential British tea-time treats get a bad rep if you ask me, you hardly ever see them offered alongside other cakes in cafes… I guess they're just not as fashionable as their cousin, the scone.
The usual Rock Cake filling includes sultanas and a few spices but on our last day of half-term, Leila and I thought we'd experiment with a different combination: coconut and dark chocolate.  Yum!
We took the basic Rock Cake Recipe from Baking Mad, a website that lets visitors search for recipes based upon the ingredients they want to use… perfect for any baking-cupboard hoarders like me.  It didn't take much to jog my memory from ye olde home-economic classes but I was glad to be reminded that I didn't need 40-thousand ingredients to get to work!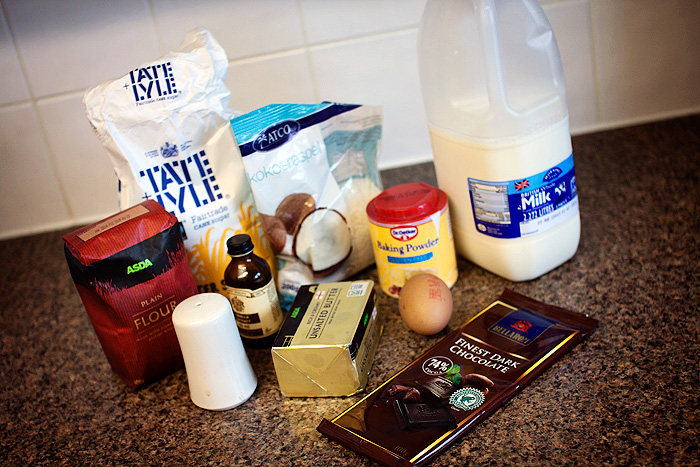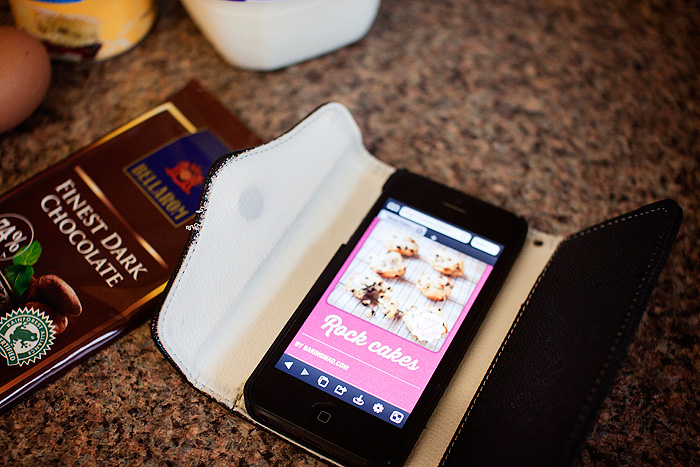 You'll need:
225g Plain Flour
1 pinch of Salt
2tsp Baking Powder
75g Unsalted Butter (or margerine)
75g Caster Sugar
100g Dark Chocolate (broken or chips)
30g Dessicated Coconut
1 Egg (beaten)
1 1/2Tbsp Milk
Preheat the oven to 190 degrees celsius.
If you have a food processor, this recipe would take literally minutes to whizz together… my waistline is just thankful that I don't have such kitchen gadgetry, otherwise I'd make a batch of these every week!  After a cheeky inset day, Leila is back to school tomorrow… I'm dreading the school run in the morning!
Are you a fan of Rock Cakes?  What's your favourite filling?
* Baking Mad introduced me to their site and sent some chocolate chips and green icing… but we're gonna save those for an Easter treat next month.
if you liked this post, please don't forget to check out my subscriber options, here