I found it, I found it!
I thought I'd add a swatch to my collection of Creaseless Cream swatches… you can find the rest here.
Flatter Me is described as a 'Toasted Mauve'… which basically means it's a strange mix of mauve, taupe and brown.  It's quite, quite beautiful.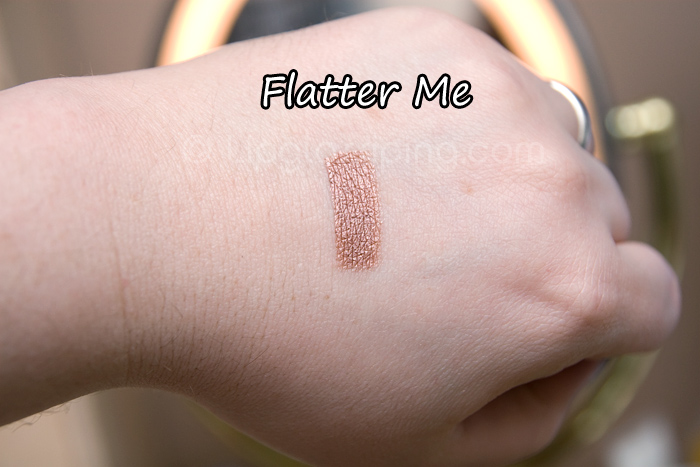 As with the other Creaseless Creams, this is budgeproof on my eyelids.  More, more.. I must have more!  I think I'm going after Stiletto or Pre Nup next!
Do you like this one or are they all a bit too neutral for you?