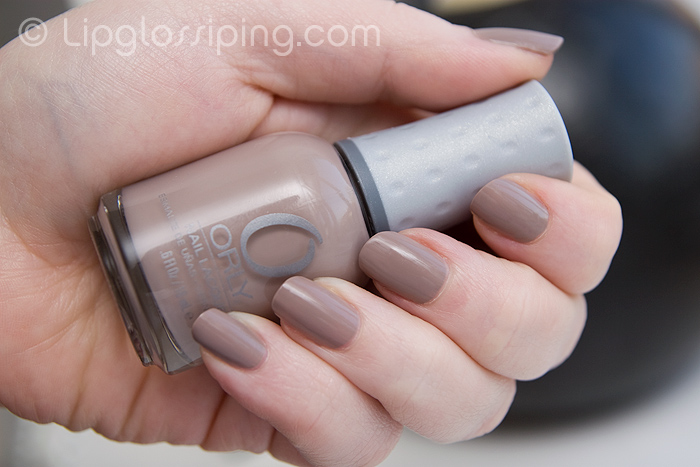 A very beautiful pale greige that I was sent a while ago by the lovely Liloo.
Shown here is 2 coats, and I think it probably needs 3… looked fine indoors but a touch patchy in direct sunlight.  Country Club Khaki is a gorgeously sophisticate creamy greige and definitely in my top 5.  If you're into the trend, you need this polish in your life!
I find Orly's brushes a touch on the narrow side, but the formula was completely forgiving and I didn't have any issues to speak of.
Are you a fan of the trend? I personally love it.  There's a great looking new Nails Inc shade aswell that I need to tell you about soon!
£6.99 from Beauty4Nails-Body.