We're familiar with the idea of matching our nails to our outfits, our lipsticks, and even our jewellery… but to our technology?  That's a new one on me!
It would be fair to say that many of us go through life permanently attached to our smart phones and other gadgetry, you only need to spend five-minutes in a coffee shop to realise just how big a part of our lives our technological devices have become.  Hell, I get the shakes if I haven't checked my Twitter feed in a few hours… so perhaps it makes sense to pay more attention to ensure that we're fashionably at one with our smart-phones?!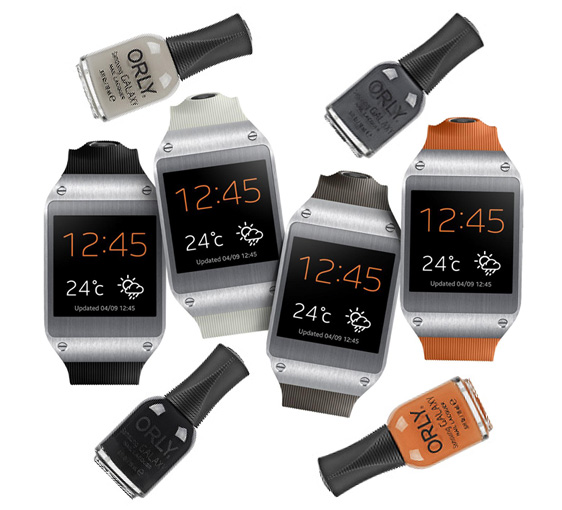 Nail brand Orly has teamed up with technological giants Samsung to create a range of polishes that perfectly complement the new Galaxy Gear.  The four bespoke shades: Jet Black, Mocha Gray, Oatmeal Beige and Wild Orange will safeguard you against the soon-to-be-common fashion faux-pas of clashing with your smart device!
The shades are a complimentary treat when purchasing the Galaxy Gear from the Samsung Experience Store (in Westfield Stratford).  Failing that, if you've fallen in love, they're currently available online from graftonsbeauty.co.uk priced at £10.25 each, while stocks last.
if

you liked this post, don't forget to check out my subscriber options, here