The Boots Advantage Card… greatest invention since mascara… nearly.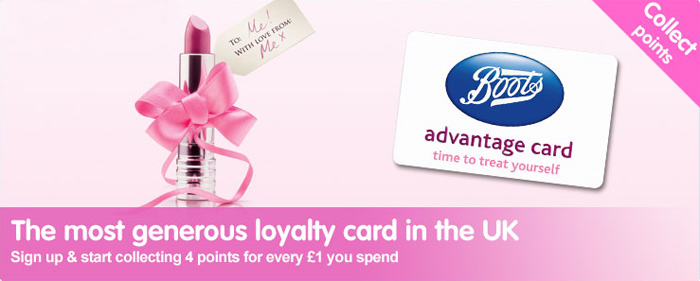 I had a panic attack when I thought I'd lost mine a couple of months ago.  No, seriously… I actually hyperventilated and needed to sit down.
I'm a savvy Bootser!  I take advantage (no pun intended) of the offers that are available, splitting my purchases in all sorts of weird and wonderful ways to maximize the points I can get.  Nerdy? Yes. Dull? Mostly.. Worth It? Absolutely!
Every January I dive into my (2nd) nearest Boots and buy up the leftover Christmas presents that get reduced down to 70% off.  If they're not too Christmassy themed, they make for great emergency birthday presents throughout the year and now I have Leila, it's even easier to maximize Boots Advantage Card points on baby stuff: nappies, wipes and toiletries.  It all adds up!
Every year around this time I gleefully check out the latest Advantage Card Deals, most recently they're offering 750pts (£7.50) when you buy 3 or more premium beauty products.
I've just emptied my Advantage card on the Dior Holiday Palette and a (soon to be in my hands) YSL Singulier Mascara, onwards and upwards – time to start saving them up again!
Are you good at saving your points?  Do you have a big blow out or spend them as you go along?