Way back in mid-March, I promised you chaps a whistlestop tour of my highlighter collection… and then I forgot to do it!  Well, after a bit of nagging, I'm back on the case!
So, here we go…
I love highlighters, I think that if used carefully they instantly add luminosity and freshness to a weary face.  They help you go from a daytime to a nightime look in an instant and are hugely versatile products that are happy to be dusted/blended over various bits of your face/body.
I have quite a few highlighters and I thought I'd share the ones that I own… swatches and close ups are always useful right?
So let's get started with…
MAC MSF in Perfect Topping.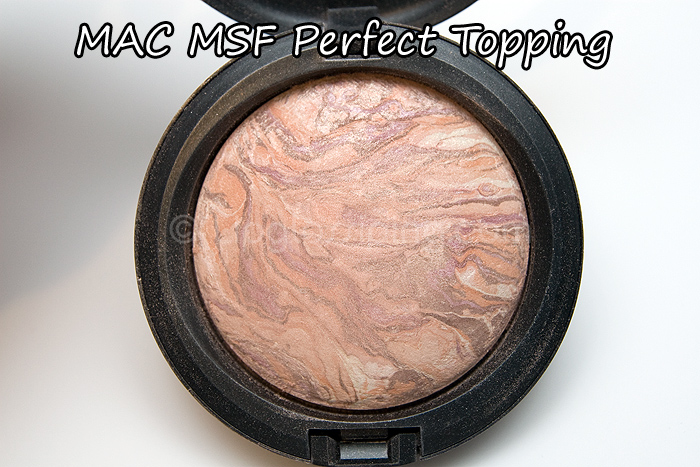 From the Sugarsweet collection, this now discontinued MSF can still be readily found on blog sales, discount online websites and ebay (though, be wary of fakes as always).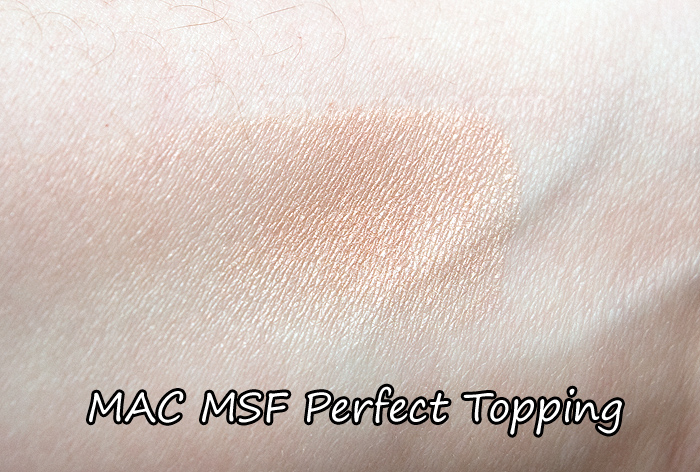 On my skintone, Perfect Topping is a shimmery warm golden peach/pink… it's fairly pigmented so I tend to only use it across my cheekbones or a quick dusting over my collarbone.  It's a bit sparkly to use liberally, but I love it regardless.
Stay tuned for NARS Albatross!