I was invited along to The Clothes Show London courtesy of Pantene Pro-V on Friday and my God was I 'glowing' by the time I arrived.  How hot was it?  I was with Rowena from Cosmetic-Candy who looked far more 'together' and composed than me.
Flared nostrils, crazy-eyed "too many sweaty people near me" expression, melting eyeliner and foundation that had pooled somewhere around my ankles meant that the ladies behind the press desk had a genuinely hard time accepting me as a bonafide member of society let alone someone they should let in without a chaperone.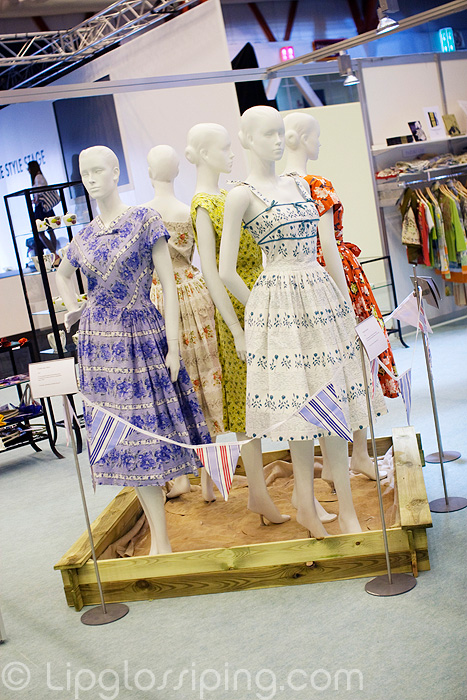 However, once safely inside Earls Court, we were led to the Pantene Pro-V stand for a wash and blow dry.  I was positively foaming at the mouth over the thought of getting a hair wash (that's how hot I was) and if they'd retracted their offer at that point, they would have found me moments later with my arse wedged in the sink hosing my sweaty head down anyway.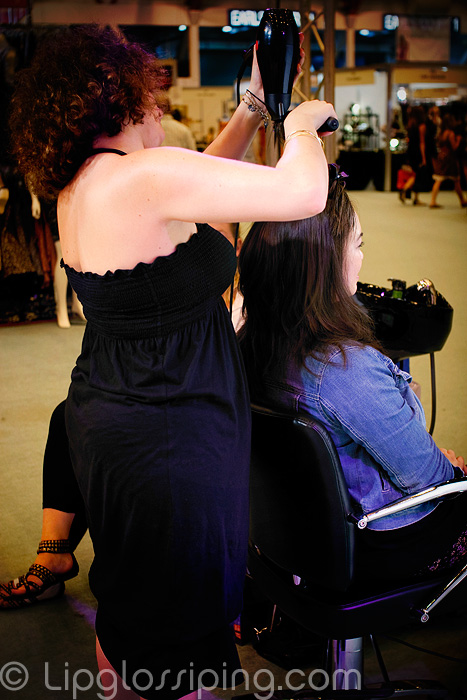 After the most beautifully refreshing hair wash with some brand new products due for release this Summer, (more on those when I get the info next week) I got to experience a proper blow dry thanks to session stylist Lara Zee.  It was very different to my home attempts which generally involve me flipping my head upside down till all the blood rushes to my nose.  This actually achieved some incredible volume.  Gotta love a professional!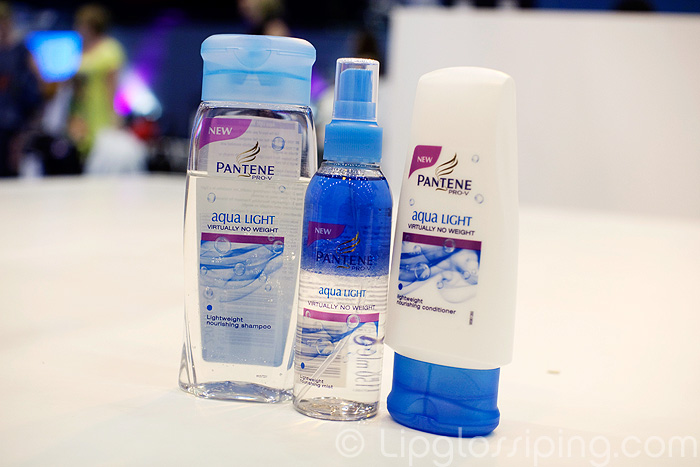 The blow dry was followed up by a fabulous makeup refresher from MUA Laurey Simmons who shared some of her current favs with me (Max Factor Lash Extension Effect & Laura Mercier Tinted Moisturiser – or was it False Lash Effect… bollocks, now I can't remember!).  The woman is a psychic… opening up her Shu Uemura palette, I watched her reach for (what looked to me like) the beautiful ME 850.  I walked away a rejuvenated, regenerated and slightly less sweaty version of my former self.  Fabulous.
Time for shopping!
Bar some black tops from ASOS, I actually can't remember the last time I bought something for myself that wasn't in powder, liquid or creme form.
Eagle-eyed Rowena spotted this on a stand and practically challenged me to walk away without it.  I couldn't.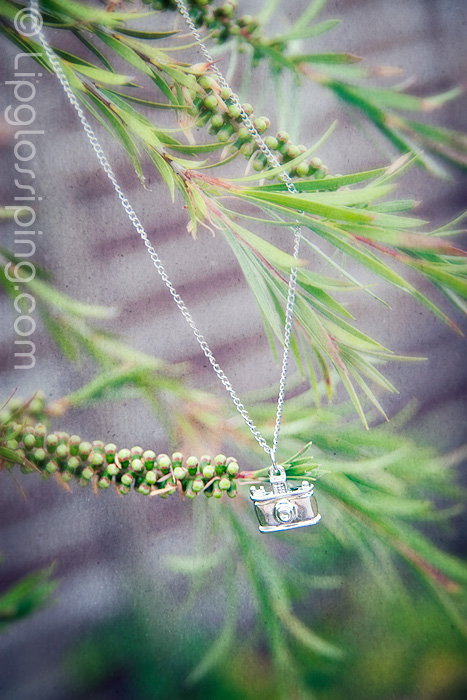 Say Cheese!
Mr. L is unimpressed.  It's apparently screwed up his plan for my Birthday present as he had his eye on this.  I reckon I should have both AND something else now too seeing as he gave away his surprise by telling me about it DUH!
The Clothes Show itself was a bit disappointing… the discounts were mostly underwhelming… £7 for O.P.I polishes (or 3 for £20), Make Up Store offered some products at 2 for £15 but things like the eyeliners were set at their standard instore price and they didn't bring the High Light creme things to the show either.
OMG Marketing had a tough time accepting 'no' or even "do you have a website?" for an answer which put me off the Art Deco konad-a-like's more than I thought possible.
However, in fairness… this isn't IMATS and I ain't no fashion blogger (or fashion anything really).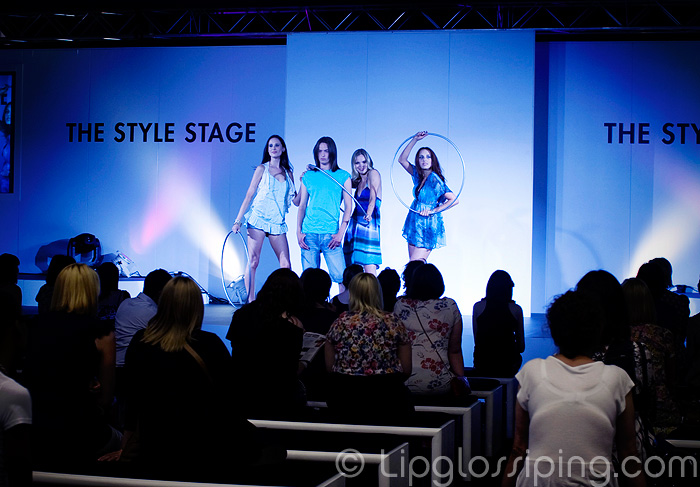 The Style Stage attracted a lot of positive attention with Caryn Franklin (I grew up watching her!) putting in an appearance and Pantene encouraging the audience to 'swish' their hair in order to win a goodie bag, those in attendance seemed to be thoroughly enjoying all the onstage antics!
And look what I saw!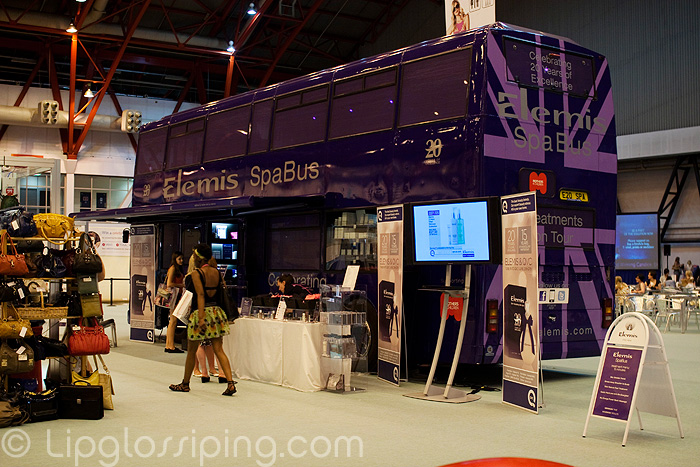 I spent a wee while hovering at the Eclectic Eccentricity stand which hands down had the prettiest jewellery on display at the show.  All the pieces were so tactile and kinda interactive… I'm surprised I didn't drive the owner a little bit mad ooh-ing and poking at things *blush*.  If I hadn't been a little bit naughty in Harrods Beauty Hall earlier in the day, I would have definitely walked away with one of these and one of these too!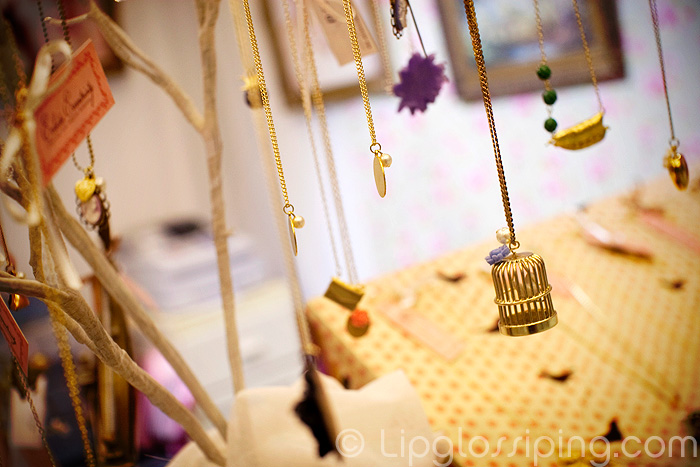 All in all, a lovely afternoon made even better by reading this little snippet of news the night before attending.  Ahhhh.
Have you ever been to The Clothes Show?