If pastel pinks are your thing, you're in for a treat!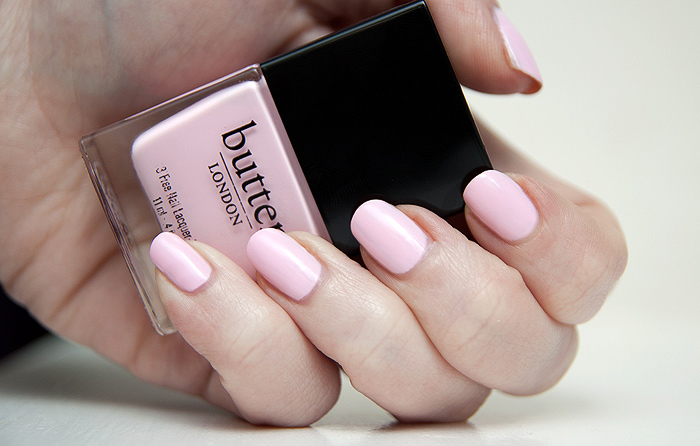 Now… I don't wanna get too cultural about things (says the lady with the degree in Cultural Studies) but DUDE! What's with calling a Mod Pink "Teddy Girl"… tsk.
Names aside, Teddy Girl is a very striking pepto-bismol pink creme that needs a few coats to rescue it from streaksville.  This isn't uncommon with these 'white-out' shades but it is irritating nonetheless when you get pretty good cover from the first coat.
Once any patches have been evened out, wear is perfectly adequate and the shade is super-striking.  I love combining it with a black outfit to really make my nails POP!
Butter London – Teddy Girl is is available to buy online now from PowderRooms priced at £11.95