I picked up this Caudalie Lip Conditioner whilst I was on holiday a few weeks ago… I'd left my Lanolips at home and was after something fairly inexpensive and easy to apply.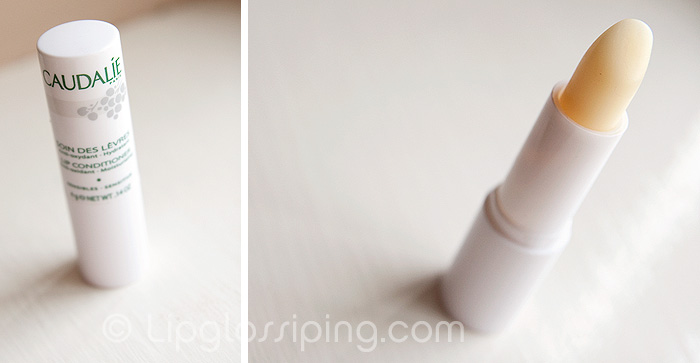 I can't detect a strong scent nor taste from this rather minimalistic-looking balm, it displays an impressive list of ingredients including beeswax, shea butter and grapeseed extract topped of with an SPF of 8.
Caudalie is a French brand that I'm not hugely familiar with  but I know that they place an emphasis on natural beauty and this product is no exception having been formulated with 99.5% naturally-derived ingredients.
It keeps my lips in check under normal circumstances, but I haven't needed to put it to any serious dryness tests as my lips are in OK condition thanks to my Lanolips.  I do love how convenient and solid the Caudalie Lip Conditioner is… it makes for super quick on-the-go application with no risks of looking like you've dipped your mouth in goosefat.
I think I paid around £6 for my Caudalie Lip Conditioner, but you can buy it online for £5.50
Recommended!