This is unexplored territory for me… white.  It's one of those nail shades that suddenly become "bang on trend" and throw everyone into a fizz of polarised opinions on how great/terrible it looks!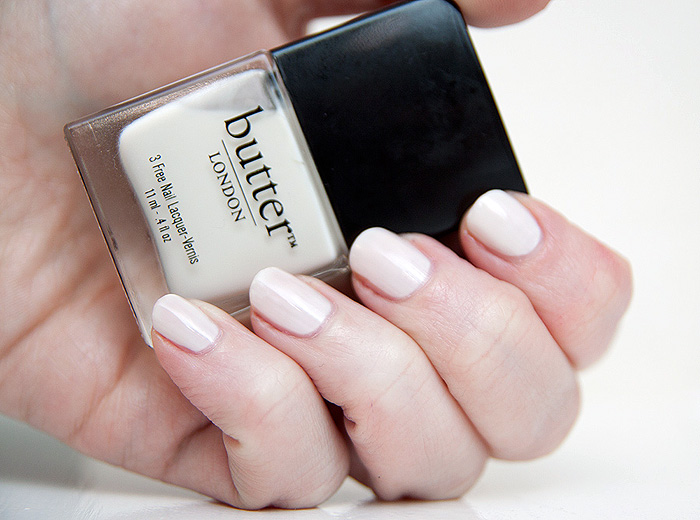 Butter London's Cream Tea isn't a pure, stark white.  As the name might suggest, it's a slightly creamy white that would work nicely for the tips in French manicures were it not so sheer.  The above shows three coats and there's still a certain veil-like quality to the finish.
I'm on the fence… I think it's one of those shades you appreciate more freely on someone else's fingers than your own.
Butter London Cream Tea is available online from Powder Rooms priced at £11.95
What say you?  Do you ever wear white or off-white polishes?