Now that Models Own have expanded into Boots stores nationwide, their legendary polishes are a whole lot easier to get your hands on!
The range is simply quite mind boggling, with a shade for every occassion.  They also sell other cosmetics including eye and lip products and I have a particularly lovely neon pink lip product to show you very soon!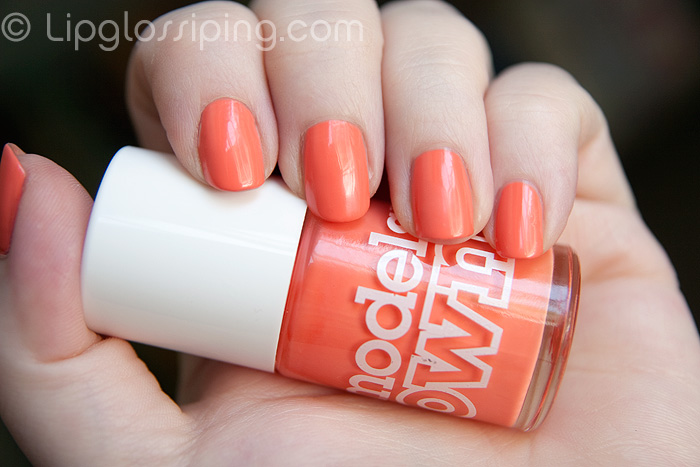 I was sent this Models Own shade in Fuzzy Peach and it's a touch more neon in real life than my photo shows… the colour is pretty spot on, but it's a little more vibrant in person.  Application was….interesting.
First 2 coats were streaksville.  Worse than Eyeko's streakiness…. I laid down the first coat… waited 10 minutes and despite feeling pretty dry to the touch, I got some crappy cuticle drag on the second coat.  Thankfully the third coat evened everything out enough for me to be satisfied with the finish but I made sure to top everything off with a quick dry top coat.
Put it this way, I was a bit disappointed with the formula.
However, there's no denying it's one helluva colour for summer!  Someone with a tan and warmer skin would knock 'em dead with this on their tips.
Models Own Fuzzy Peach is £5 and available online and instore at Boots.