I had a little shop-my-stash session and pulled out some things that haven't seen as much love recently as they should, namely my Face Atelier foundation which is a touch too silicone-heavy for my skin when it's at its driest in the Winter.  My skin is back in a good place at the moment and I couldn't wait to see if I still loved it as much as I did last Summer when I bought it.  The answer is a resounding YES!  I'll do a proper review with before/after shots later in the week, kick me if I don't 'cos it makes a great spring/summer foundation for those who aren't ready to give up 'propah' coverage just yet.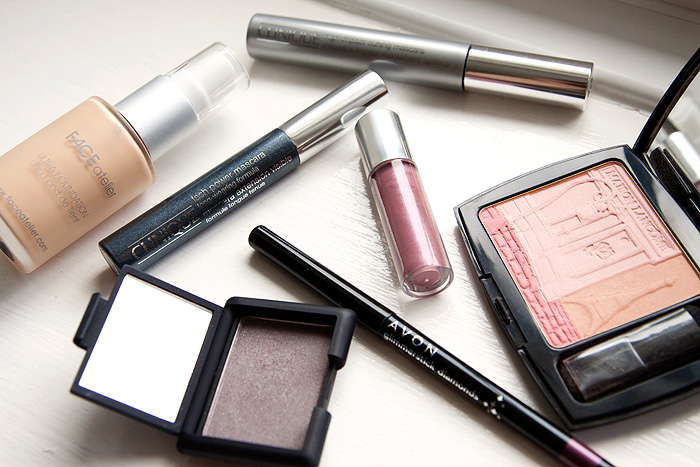 My NARS Lhasa got some extra love with a sparkly pairing courtesy of Avon's Glimmerstick Diamonds Eye Liner in Sugar Plum – it's a nice way to supercharge a much-loved taupe with a bit of additional colour.  My beautiful Maison Lancome blush* is still pleasing me muchly, especially if I give the brush a good swirl in the darker shades first before building up a little more luminosity courtesy of the pale pink.
Hmm, what else…
Ahh, a Fyrinnae Lip Lustre in Ryo Pinko!  I wasn't sure if this would still be usable… it's been a while!  However, it smells and tastes perfectly fine, it's not quite ready for the cosmetics graveyard just yet!  I love the colour and the metallic finish is a little bit retro (in a good way!).  It inspired me to give today's FOTD a silly little name though, so it's all good.
Finally, I layered up two mascaras that I've recently been sent and got some epic lashes as a result, I'll blog them as part of my mascara series shortly.  The Clinique Lash Power Mascara* has a small brush that works well at getting product right into the roots of the lashes before a coat of Clinique High Impact Curling Mascara* ontop sends them skyward.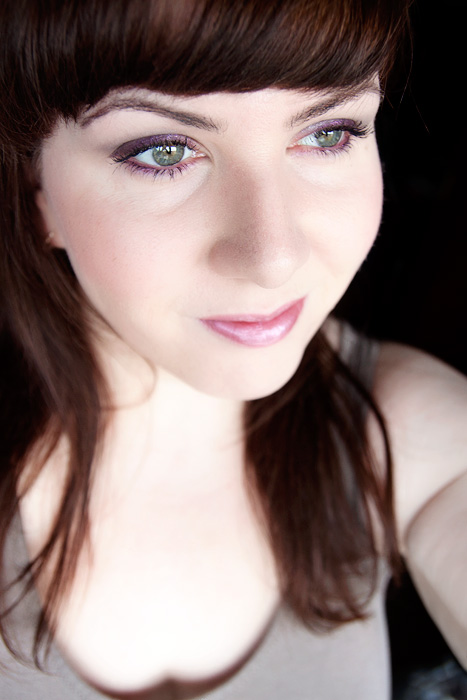 What's on your fizzog today and when was the last time you shopped your stash for some forgotten treasures?
* press sample