Taking advantage of Barielle's current 'buy one get one free' offer, I find myself the new owner of four new Barielle shades.  I should have behaved and gone for two… but I even had a hard time narrowing it down to four.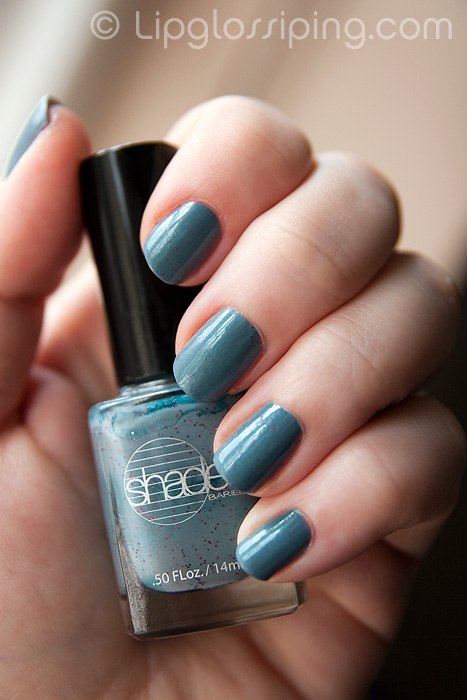 I chose two shades from the Spring Wildflowers Collection (which was WILDLY late to arrive in the UK) and two from the High Steppin' Summer collection.
I'm being a bit of a kid in a sweet shop, because I still have a couple left from the Urban Decay Summer of Love set to show you, but I simply couldn't resist cracking open June Bug (£8) first.  After all, I've been desperately desiring it for the last 5 months.
I'm delighted and annoyed with it all at the same time.
I mean, once applied… I love it and I'm very pleased that I bought it… It's like nothing else that I own.  But my God I turned the air blue during application.
Gloop, gloop, gloop.  This polish is thick.
It spread like marmite on my nails and with the addition of the glitter gave me a horrible satin bumpy finish that needed two coats of quick dry to stop me from reaching for the nail varnish remover.
However, once all is said and done… it's one of those polishes that ends up looking far neater and more uniform than you would have thought possible during application.
The glitter is subtle and it mixes in beautifully with the shimmer that is present in the muted baby-blue base.  Mr. L couldn't detect the fuchsia glitter from a distance of 4 foot until the sun caught my nails and it gave a litte sparkle.
I'm talking myself round as I'm writing this and casting glances at my fingertips.  I was cross with it as I was trying to work with that 2nd coat that was drying as quickly as I could put it on… but you simply have to forgive a polish that ends up looking as pretty as this does.
That pesky reflection below makes my nail bed look bumpy, it's not… two layers of top coat sorted that out nicely.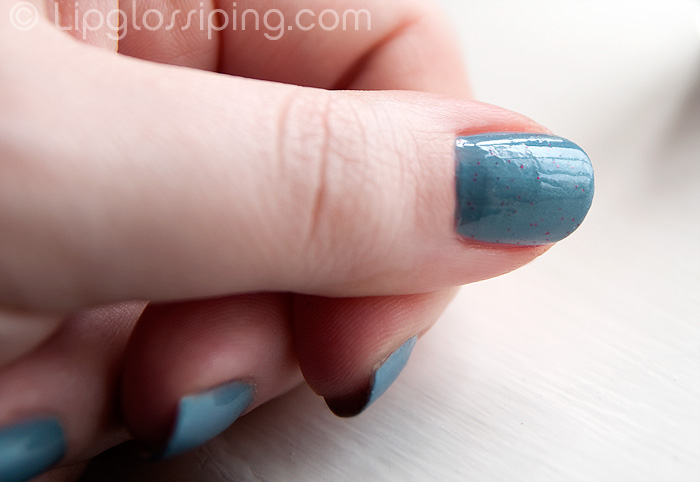 Barielle are still offering BOGOF on their new Spring/Summer collections, but I'm not sure for how much longer.
What do you think?  Do you like it?