Love Light…
Totally a layering shade, so I thought I'd just see how many coats it needed to achieve opacity.
I got to 4 and I'm just about there…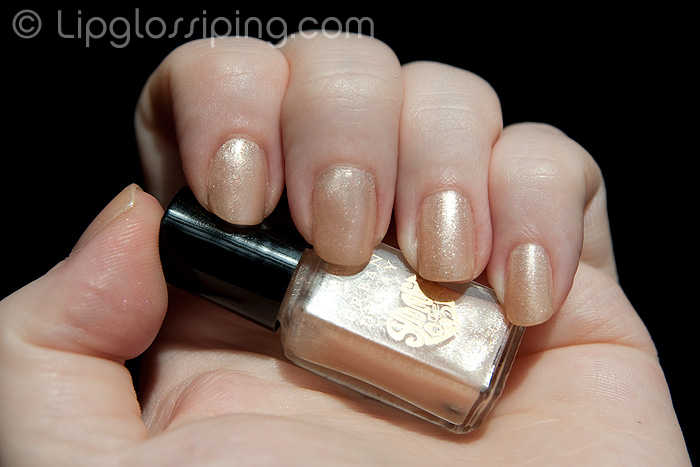 One of the best applicators of the Summer of Love set, this glides on the nail and dries quickly.  Once opaque, it's a beautiful pale gold shade with a lot of sparkle.
It's feminine without being too floaty.  I like it more than I thought I would on initial inspection.
Sadly it has chipped in two places along the cuticle edge which is rather odd, I think it may have more to do with a heavy handed application of top coat though… which renders that last statement rather useless.
I've got one more shade to show from the Summer of Love kit.. I know it's practically old news now, but I'm determined to get them all blogged for swatch purposes!