Are you into your khakis?
Unless a man is wearing them… then, no.  Not really… though I'm getting sorely tempted by one of the new polishes from the Les Khakis de Chanel collection.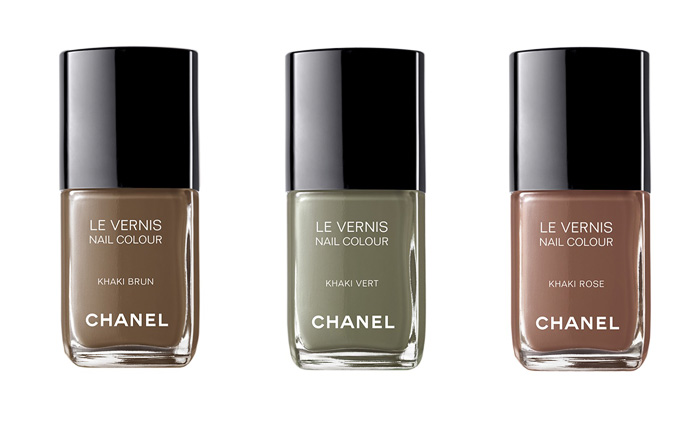 Going all out on the sludge, Chanel knows how to hit our purses hard when leading the trends.
I'm surprised by Khaki Brun… perhaps simply a clever trick to entice all those that missed out on Particuliere earlier in the year.  Khaki Rose *could* be lovely, though it's a bit granny no?
Khaki Vert is my pick of the bunch…. look at all that grey blended with the green.  Like something from the bottom of a smelly swamp.  Just lovely 😉
Are any of these calling to you?  Bored of the grungey colours now?