I was reminded of my NARS Mediteranee (£23) duo yesterday when talking about neon orange eyeshadow.  This isn't neon… but it is bright.
Perfect for Summer!
My NARS Mediteranee duo also happens to be one of the most buttery shadows I've ever had the pleasure to swatch (esp the orange half).  I adore it, but do have to use with an incredibly light hand thanks to it's immense pigmentation!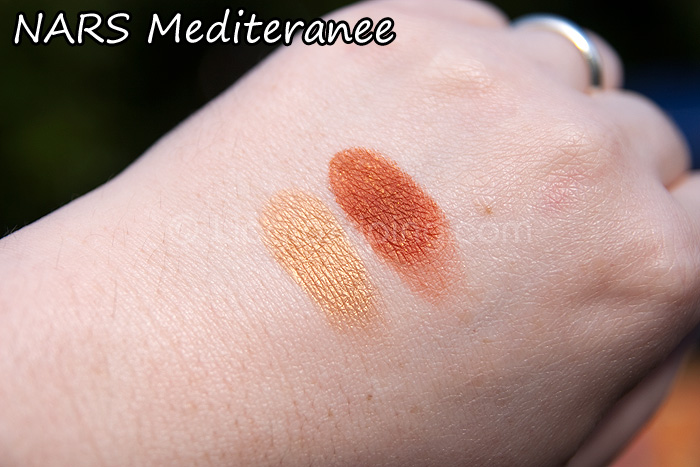 Scary!
It's a wonderful duo for darker and olive-toned girls but I was determined to make it work for me too.  The warm tones really bring out the green in my eyes.  I'm wearing a tiny amount of the orange in this FOTD… just a speck and then dragged out towards the end of my eyebrow.
I think it's probably the brightest eye shadow I own.  What's your favourite Summer bright?