After promising myself that I would attempt the next Red Lip with a bit more complementary colour on my eyes instead of a rudimentary streak of liquid liner, I failed.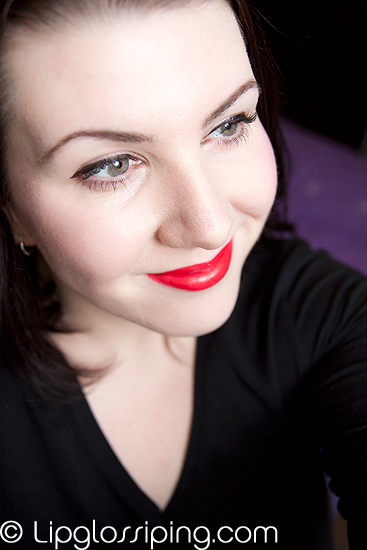 Revlon Fire & Ice is a re-release of a shade that first saw light of day in 1952… this makes it an absolute perfect option for those wanting to recreate a retro red look!  Fire & Ice has that hint of orange that places it firmly in the 50s.
I'm looking forward to doing the swatch comparisons for the last 7 offerings because this one will contrast nicely to the cool-toned reds that I favour without being in the same 'orange' family as shades like Chanel Coromandel.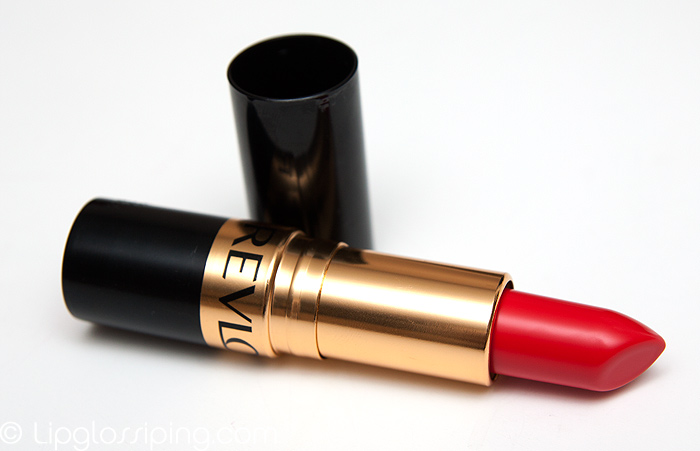 The formula is creamy and glossy, I tend to apply and blot before slicking on another layer.  Not hugely long-wearing but it fades cleanly.  This is a great shade if you want to dip your toe into warmer reds without going all out.
Plus, at £7.49… it makes for a good budget choice!