…Strawberry!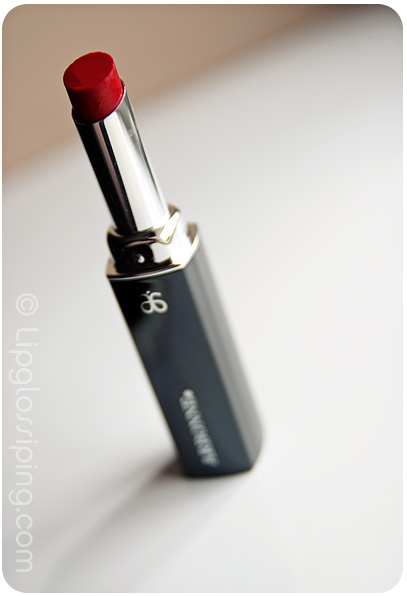 I was sent an Arbonne lipstick in shade, Strawberry (£16).  It's an "almost red" that would suit ladies who fear a completely bold red lip, i.e. me.
The texture is smooth and it feels light on the lips.  I've been wearing this applied quite sheerly and blotted with my finger to create a softer matte stain-like finish and as a result, longevity has been impressive.  Applied more heavily, you can achieve a glossier effect, but the flipside is a more noticeably dehydrated lip.
It's a fun shade for the summer, a pink-ed red that suits it's name perfectly.
Excuse the silliness, I was being too lazy to go and pose in my usual spot properly!
Visit www.arbonneinternational.co.uk or call Customer Services on 0800 977 5721 to locate your nearest consultant and purchase products.
What reds are you favouring for the Summer?