I was going to do one post that encompassed the entire Christmas Collection, but for the life of me, I couldn't get a colour-accurate tube shot of the lipstick that I received in my goody bag.  So instead, we'll have to make do with the eye palette that I was sent home with for now.
Avon's Luxe Lace True Colour Eyeshadow Quad in Lace Hues is one of two eye palettes that Avon are releasing in special packaging as part of their Luxe Lace collection which is due to hit their online store at the end of the month.

Lace Hues contains four shades.  A shimmering white-gold, a matte neutral pink, a satin grey/green and a shimmering navy.  The packaging is delightful… a glossy black, well-built palette with pink lace embellishments.  It's sturdy, secure and the large mirror inside is more than adequate for application's sake.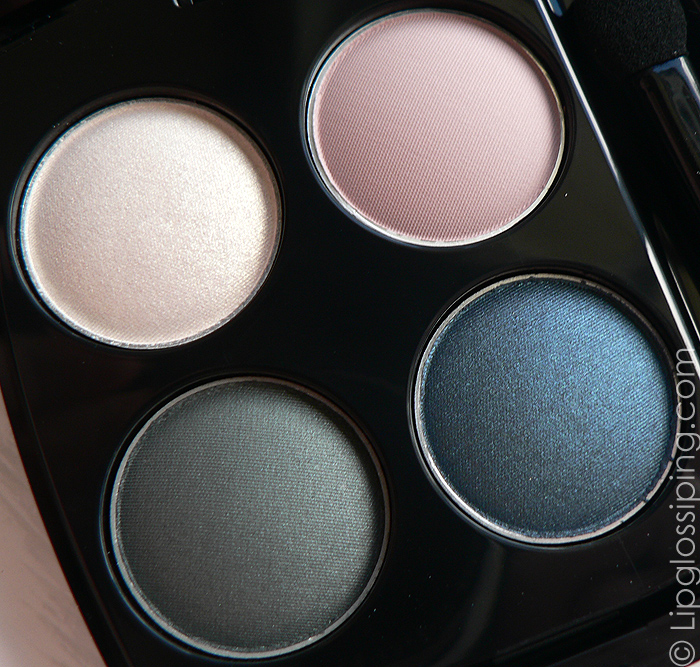 On first inspection, it was the navy that caught my eye… it has a brighter blue flash to it… a certain interest that the other shades are lacking.
The texture of each shadow is quite hard and colour payoff is sheer but buildable with a bit of work.  I've been wearing the matte pink all over the lid with a touch of the grey/green in the socket and lashings of the blue underneath my lower lashline.  It's a winning combination.  I'm not so fond of the pale gold highlighting shade as the shimmer is a little chunky and apparent for me.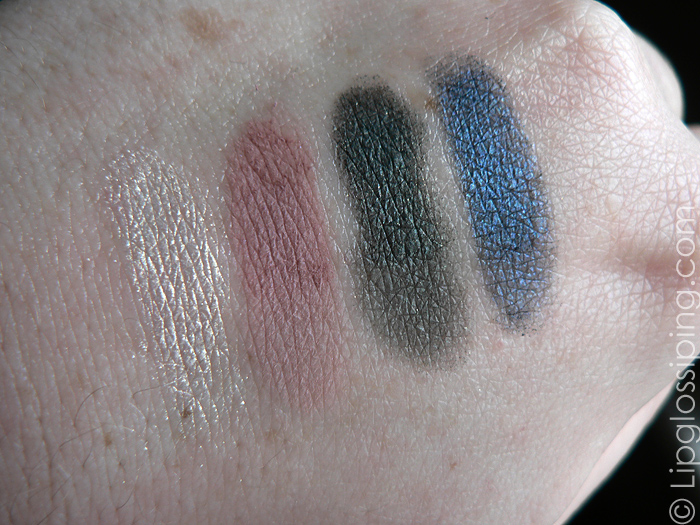 The matte pink in particular has a tendency to kick up a bit of dust when loading up the brush, but the fallout doesn't seem to transfer to my cheeks.  I know I'm gonna hit pan on that blue before any other colour though.  Isn't it lovely?
What is the general opinion on Avon's eyeshadow palettes?  I have to confess… I've never tried one before!