Today's red lip is courtesy of Italian brand KIKO – I picked shade #222 Dark Red up a few weeks back and gave it a first outing the other day. I have to say, it's not going to make it to my top twenty. Colour-wise, I love it but the texture is uncomfortable to wear, it feels cheap and it smells cheap. Just aswell it is cheap I guess?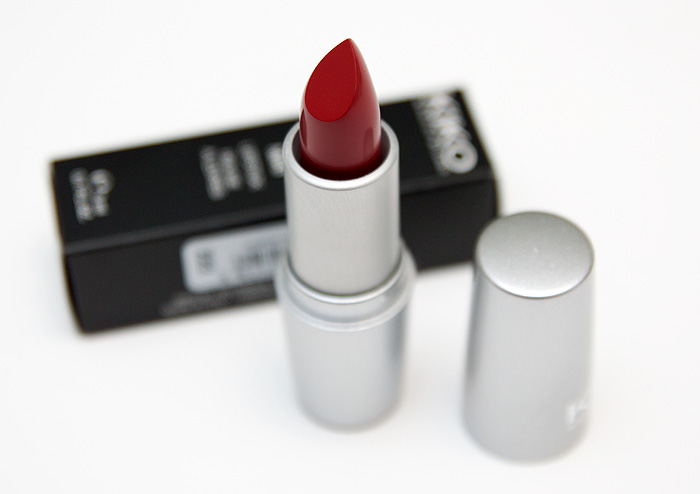 I know that people laugh at paying good money for lipstick… essentially wax in a stick but wearing this has reinforced my appreciation for creamier, better-quality formulas. Having said that, I do still like the shade a lot… I'm just not sure whether I'll be reaching for it too often.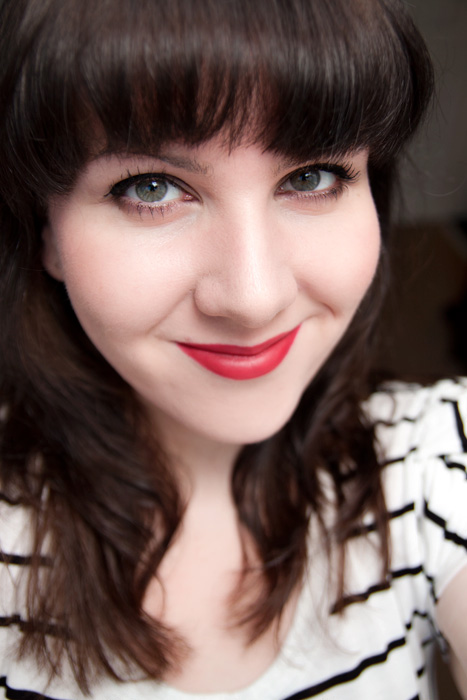 KIKO Cosmetics Matte Lipstick in #222 is priced at £5.90 (currently £3.00) and available from their store in Westfield Stratford or online.