Slowly making my way through the Urban Decay Summer of Love nail kit (£17.50) and I'm currently sporting Psychedelic Sister!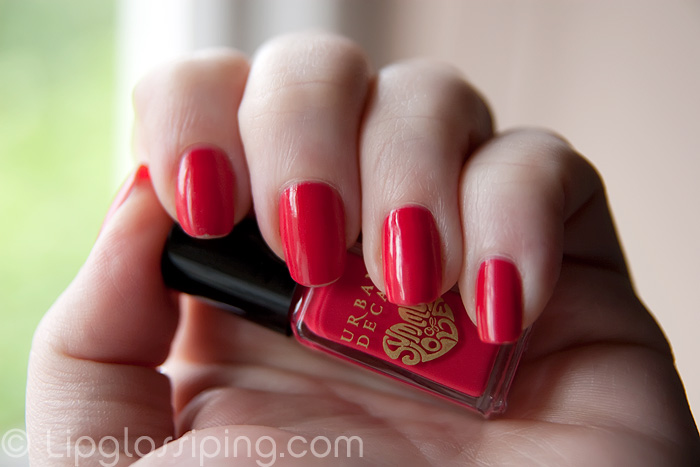 Described as a bright coral, but it isn't.  It's far too red to qualify as coral.  However, it's a beautiful shade of red meets salmon pink.  It shouldn't work, but it does!
3 coats (as most of these seem to need) for a good finish, my one complaint is that I've got more tip wear than normal AND a chip *sharp intake of breath* on only my first full day of wear.  Can't count, that's two complaints… oh well.  You can see the chip on my index fingernail and the tip wear on the middle.
I don't usually get chips, soooooooo it's something that is noticeable when I do.
See my other swatches from the collection:
Aquarius
Woodstock
The Whole Kit
Some of you ladies have your Summer of Love nail kits now, how are you liking them?  Have you spotted them in Debenhams yet or is it only some Boots that have put them up?