Yep, it looks different on the nail to how it looks in bottle.  I much prefer it on the nail too!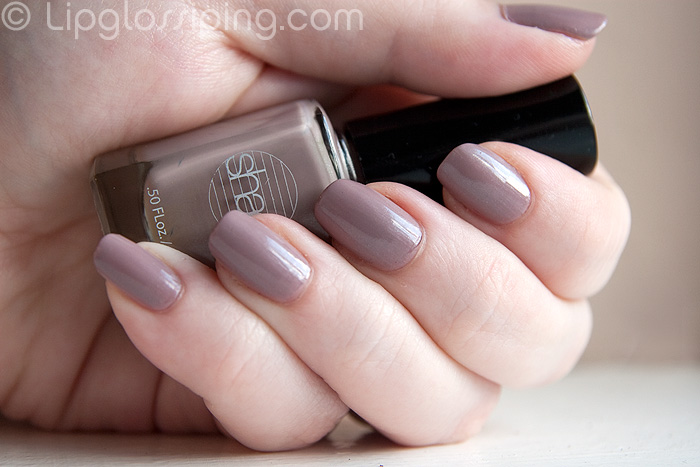 In reality, Barielle Belly Dance is cooler… more violet toned than it appears in the bottle, making it slightly more unusual than initial impressions suggest.
Application was good, a little thin but only 2 coats to achieve opacity.  There's a hint of silver sparkle which gives it an extra-glossy looking finish.
I like this shade a lot and wear has been great… 3 days, no chips – a little tip wear which isn't that noticeable because of the nudey shade.  A great everyday polish that has sophistication without being high maintenance.