Like it's not TOTALLY obvious from the snap below.
QVC HQ!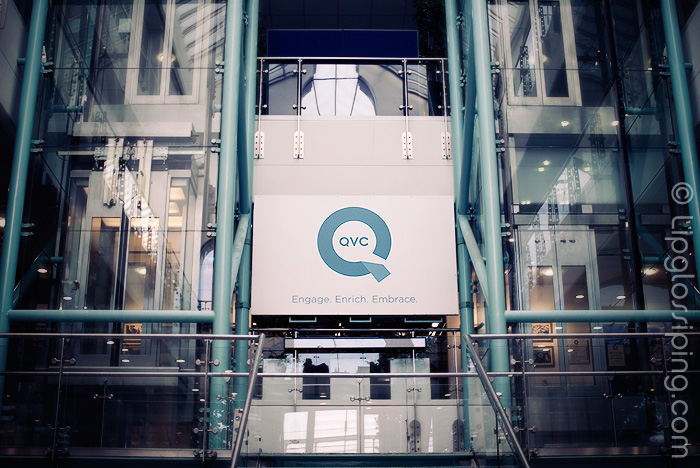 I was tempted to slip my shoes off at the entrance before entering the temple of home shopping, but that would have looked kinda uncool right?
Walking round, it was interesting to hear more about the channel that's been beaming beauty products (and more) into our homes for the past 17 years.
This is just a teaser post really, I'll tell you more about behind the scenes at QVC over the weekend, but I'm back in the big smoke today 'cos a little birdy told me that there might be an exciting MAC collection getting it's first airing?… and I'm all over it!