Some polishes make you gasp with their sheer beauty, others turn down your lips with an overriding "meh".  China Glaze's Under the Boardwalk has me scratching my head in total bewilderment.  How can a polish look so different in the bottle compared to how it applies on the nail?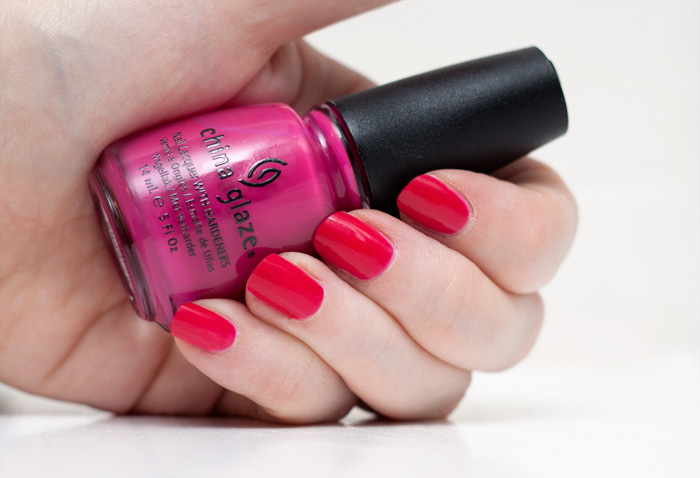 Please excuse the mistreated cuticles (I need some marigolds), but what kind of messed-up voodoo is at play here?!  Is it purple or is it pink?  I even did an extra two coats (4 shown in the photo above) to make sure that the colour was fully fully opaque.
And then it got weirder when I read this about it on The PolishAholic.  Anyone else got a freaky one?
China Glaze Under the Boardwalk, you tricky, shape-shifting polish you.  I wouldn't mind, but you're not even a particularly fashincating colour!  Get over yourself.
China Glaze Under The Boardwalk is available to buy instore from Sallys or online at BeautyBay.com, priced from £6.95
* press sample