Girl Crush.

Definition: an overwhelming sense of awe felt by a girl for another girl.
In my life, I've probably had more girl crushes than I have boy crushes.  Is that unusual?  I'm not so sure it is.  There's nothing us women enjoy more than a gossip about the merits and failings of another woman.  It would be nice to think that we're more inclined to discuss each other's merits… but well, you know… *looks guilty*.
In some small way of redressing the bitch-balance, I'd like to come clean and reveal some of my girl crushes.  These women, love them… all of them: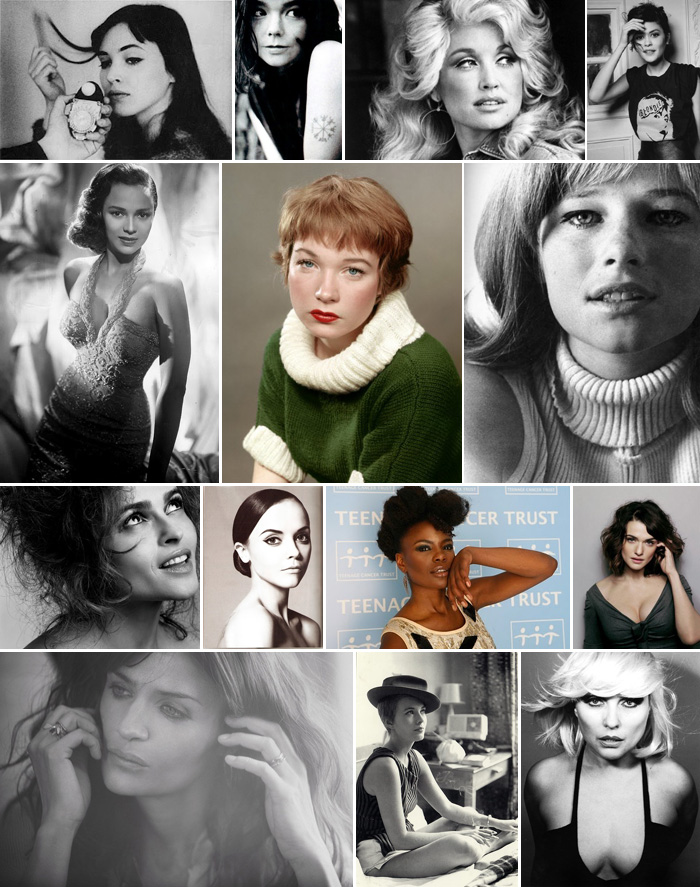 Anna Karina  |  Bjork  |  Dolly Parton  |  Audrey Tautou  |  Dorothy Dandridge  |  Shirley Maclaine  |  Charlotte Rampling
Helena Bonham Carter  |  Christina Ricci  |  Shingai Shoniwa  |  Rachel Weisz  |  Helena Christensen  |  Jean Seberg  |  Debbie Harry
To be fair, these aren't quite girl crushes in the typical sense… I don't necessarily admire these women for the way they handle themselves, the images they portray, what they've achieved or what value they have brought to my life.
I just think they're all really, really hot.
Do you girl crush?  Who are your favourites?