Barbara Daly has some caaaaa-ute mini nail polishes (7ml) available in Tesco at the moment.  I'm wearing the shade Sunset which is a glorious pink-toned red.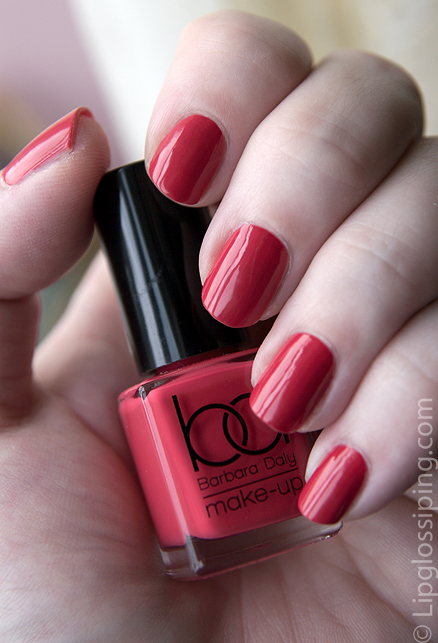 It's one of those shades that make your nails look like colourful little smarties and I'm definitely going to check out the other shades whilst they're on 3for2.  (Currently £3 a piece)
The formula of Sunset is easily one of the best I've used.  Yes, it's that good.  2 coats for a truly perfect finish the brush is well made, the polish glides on my nails and with a slick of top coat gives the most beautifully glossy yet creamy finish.
Not only that… but the above photo was taken on the third day of wear.  Erm… where's the tip wear?
I just hope the other shades live up to my now hugely inflated expectations!