Fancy some bargainous nail candy to feast your eyes upon?
C'mon…  it might even take the edge off the gloom from the knowledge that yes, Autumn… it's just around that corner there.  Don't focus on thoughts of darkening evenings and frosty mornings, think instead of glittery nails and vampy cremes.  Looksie!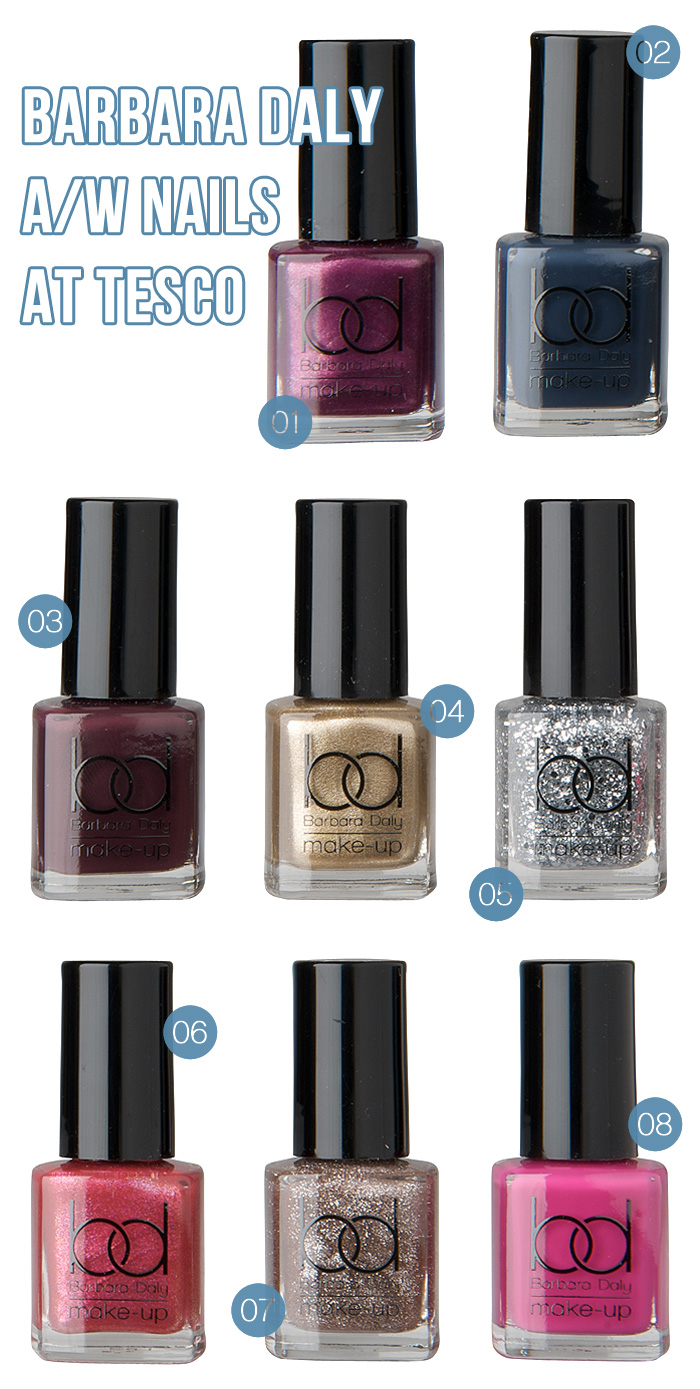 That's not a bad Autumn/Winter lineup now is it? Read on for shade details and be prepared to take many, many detours past the shampoo and into the beauty aisle for many, many, little pickmeups this season.
01: Magic – a pretty Autumn plum with a silvery shimmer
02: Dream – striking charcoal blue/grey that will never go out of style
03: Potion – be hot on trend with the perfect berry colour for the season
04: Fairy Tale – golden, glamorous and perfect for Christmas
05: Spellbound – wear alone for a subtly sparkly look or add to a colour for stand out glamour
06: Liquid Lane – a pretty shimmery pink to complement this season's berry trend
07: Wizardry – a more subdued glitter to be used alone or works perfectly with Fairy Tale
08: Once Upon a Time – warm up your winter look with this fierce fuchsia
Barbara Daly polishes are available instore and online at tesco.com, priced at £3 each – anyone spotted these shades gracing the aisles yet?