I am quite fussy about glitter, and this one's on my shit list. Which is quite surprising considering that I thought I'd love this and hate Gobsmacked (reviewed last week). My tastes have swapped places – what's going on?!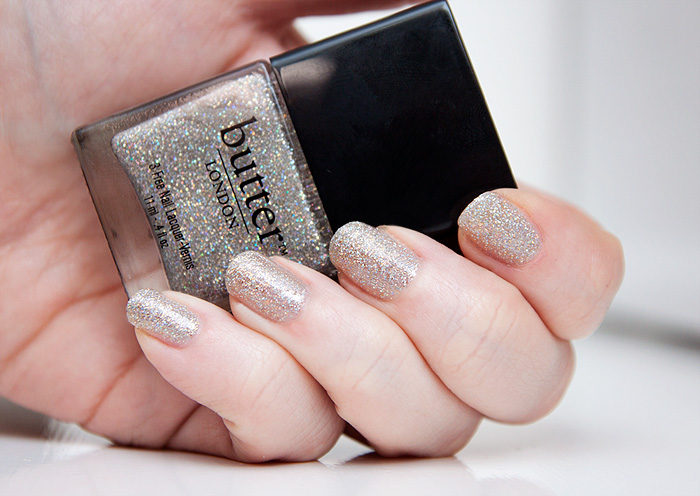 So what is it that I don't like about Fairy Cake?
Well… it's mind-numbingly un-unique when it could have been great. Described as a "full coverage, silvery, multi-colour iridescent glitter suspended in a light grey base", I wanted it to embrace that grey base with fervour and imprint an alternative take on a holo-explosion. And it's just another "opaque in a couple of coats" glitter. The holo isn't even that spectacular. It's a bit too sandy, a bit too chunky. There's no "edge" to it. And "edge" is precisely what I love Butter London for delivering.
Butter London Fairy Cake is available to buy online from powderrooms.com, priced at £11.95
* press sample